Over the next several weeks between Easter and Pentecost, Catholic churches will be filled with youths and their loved ones. The young candidates will embark on the latest stage of their personal faith journey. They will receive the sacrament of Confirmation.

Entering this rite of initiation—the third of its kind in the Catholic Church along with baptism and Holy Communion—boys and girls numbering in the hundreds of thousands (see data here) will receive the gift of the Holy Spirit.

Get a FREE sample lesson from Chosen: Your Journey Toward Confirmation
This important sacrament of Confirmation indicates a sense of maturity and ownership of one's faith. It can strengthen Catholics in their walk with Christ while further uniting their souls with God.

Getting Involved
The preparation for and celebration of the sacrament are valuable. However, once they are confirmed the question can quickly become, "Now what?"

Once a child receives his or her Confirmation, how can he or she continue growing in the Faith? How can their loved ones support them and encourage a deeper relationship with the Lord?

Here are seven ways youths can explore a continued and thriving involvement in their faith.

1. Altar Server and Lector

Serving as altar server or lector can provide tremendous spiritual gratification. Being a direct part of the Liturgy can lead to a greater appreciation for God's blessings and the beauty of the Faith.

Assisting the priest(s), carrying the Cross, setting the altar, or sharing the Word of God can certainly be edifying. I was an altar server from the ages of ten to fifteen. Then I served as a lector for many years. So I know from personal experience how such roles can enrich one's faith.

Taking part in the Mass in such capacities could also lead to further opportunities down the road. Later as an adult, the young Catholic may choose to join the Knights of Columbus, a woman's group at their church, or maybe even decide to become a priest or a nun.

2. Volunteer at Sunday School

Being confirmed and having a greater understanding of the Catholic Faith can give youths a perfect chance to be role models for other young members of their parish.

Helping adults lead Sunday School could infuse some vibrant energy and new ideas into programming for the young kids. It can help them in their learning and enjoyment of God's teachings.

Still close enough in age to the younger children participating but old enough to be admired and looked up to, youths with such a responsibility can begin developing leadership skills. They can also offer fresh perspectives that could help inspire kids in their own faith advancement.

3. Youth Group Participation

Participating in a parish youth group is a wonderful way to learn and grow in one's faith. It can grant young Catholics an ideal opportunity to discover the beauty of the Church.

Youths have discussions about the Bible, and faith-guided conversations about the moral issues of our times. Here young people can challenge themselves to uncover more about the richness of their Catholic faith and how it connects to today's world.

On a social level, youths can develop friendships new and old. They can take part in movie nights, dodgeball games and scavenger hunts. These are all great ways to pass the time on a Friday night without getting into any trouble.

4. Seeking and Growing Healthy Friendships

It has been said we do not choose our families but we do choose our friends.

One advantage of participating in a church youth group is the opportunity to meet or connect with many other youths in their neighborhood or school. Fostering friendship with these youths holding similar values can certainly be beneficial on many levels.

Youths can gain confidence and self-esteem knowing they have friends also anchored in a faith foundation supporting them. Having like-minded peers who celebrate their Catholic identity can offer comfort and reassurance to young people. It can help them navigate through the challenge of living for Christ in an increasingly secular society.

5. Organized Faith Activities

As Catholic youths continue to grow, more and broader opportunities to explore their faith can present themselves.

Middle school and high school-aged kids, for example, can embark on such adventures as faith-based retreats and camps. These events offer them the chance to delve more deeply into their spiritual life. They also get to enjoy a fun and memorable experience away from home.

At these events, priests often celebrate Mass and other leaders and counsellors mentor the youths in various workshops. Often sponsored by their church or diocese, these events can inspire young people to live their faith more intentionally.

In addition to inspirational activities like praise and worship, many of these programs expose youths to enjoyable games and challenges that can spur both personal discovery and valuable social bonding—in addition to increasing their faith in Christ.

Family faith camps, youth retreats like the Steubenville Conferences, various diocese-led leadership camps and World Youth Day are all examples of how youths can get involved in their Church—today and down the road—while growing closer with Jesus and deepening personal relationships as they grow older.

6. Leading Local Programming

After having participated in such events, youths may very well have the itch to join or begin more faith programs in their local area.

Summer Bible camps, for instance, may solicit active and energetic Christians to serve as counsellors and lead their sessions for younger children, helping motivate kids in their spiritual walk and exploration.

As they advance further in years beyond high school, Catholic youths can also learn to explore the meaning of their faith and its relevance in their lives following Confirmation through involvement with groups such as FOCUS. Organizations such as this strive to share the gospel with other young adults, aiming to introduce and inspire a life of Christ-centered discipleship.

7. Practice and Pray

The surest way to stay strong in one's Catholic faith is to remain steadfast in practicing it.

Reading God's Word regularly and making an effort to put biblical teachings into daily practice, youths can move forward from their Confirmation with purpose.

Attending Mass weekly—or even daily—and regularly receiving such blessings as Reconciliation and the Holy Eucharist, sacramental practice can further feed a Catholic youth's spiritual life.

Talking daily with God, praying the Rosary and participating in novenas and charitable acts can also serve as other means that can encourage one's lifelong pursuit of salvation.

So, as youths from across the country embark on this next step in their spiritual walk as Catholic Christians, may they know their journey is only beginning and can offer continued blessings and promise.

May we as their loved ones encourage them in their exploration and involvement, reminding them of their value in their faith community and in the eyes of our loving God.

---
You May Like:
---
About Matt Charbonneau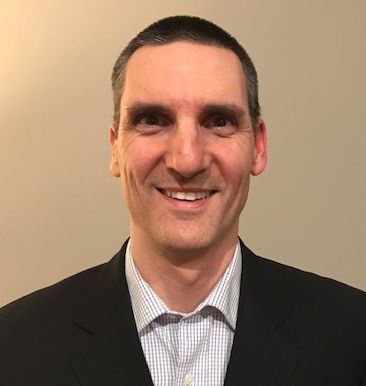 Matt Charbonneau is a high school religious education teacher who inspires his students to explore a deeper relationship with God. Applying uplifting lessons, engaging activities and insightful experiences, he strives to demonstrate the powerful presence and unconditional love of God in everyday life. For more of Matt's writing, visit God's Giveaways at www.mattcharbonneau.com.
---
Photo by Warren Coetzer on Unsplash
---