The Jeff Cavins Show:
Your Catholic Bible Study Podcast
Jeff Cavins shares faith tips and scripture truths to help you live as a modern-day disciple of Jesus Christ. Do you have comments or questions for Jeff? Email Jeff at thejeffcavinsshow@ascensionpress.com. You may hear your question or comment in an upcoming podcast episode!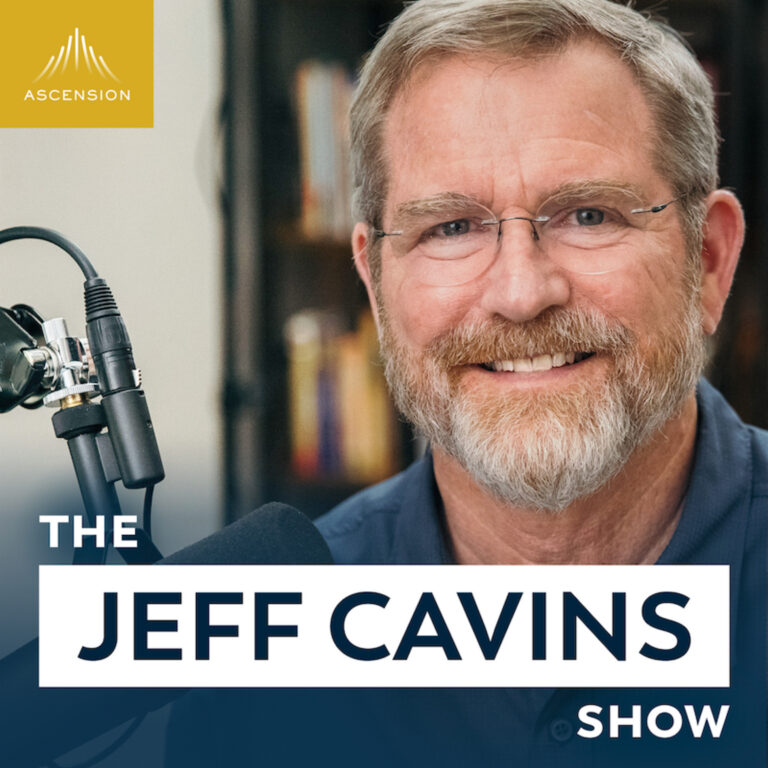 The Jeff Cavins Show (Your Catholic Bible Study Podcast)
In his weekly Catholic Bible study podcast, Jeff shares faith tips and scripture truths to help you live as a modern-day disciple of Jesus Christ.
Do you have a lot on your plate? God is asking something of each one of us, but it is easy to become distracted by what else is going on around us. Today, Jeff encourages us to focus on what we have on our plate. Focus on what God is asking of you and let go of everything else.
Snippet from the Show
Take care of the things that God has entrusted to you.
Email us with comments or questions at thejeffcavinsshow@ascensionpress.com.
Text "jeffcavins" to 33-777 to subscribe and get Jeff's shownotes delivered straight to your email! Or visit ascensionpress.com/thejeffcavinsshow for full shownotes!
Support The Jeff Cavins Show (Your Catholic Bible Study Podcast)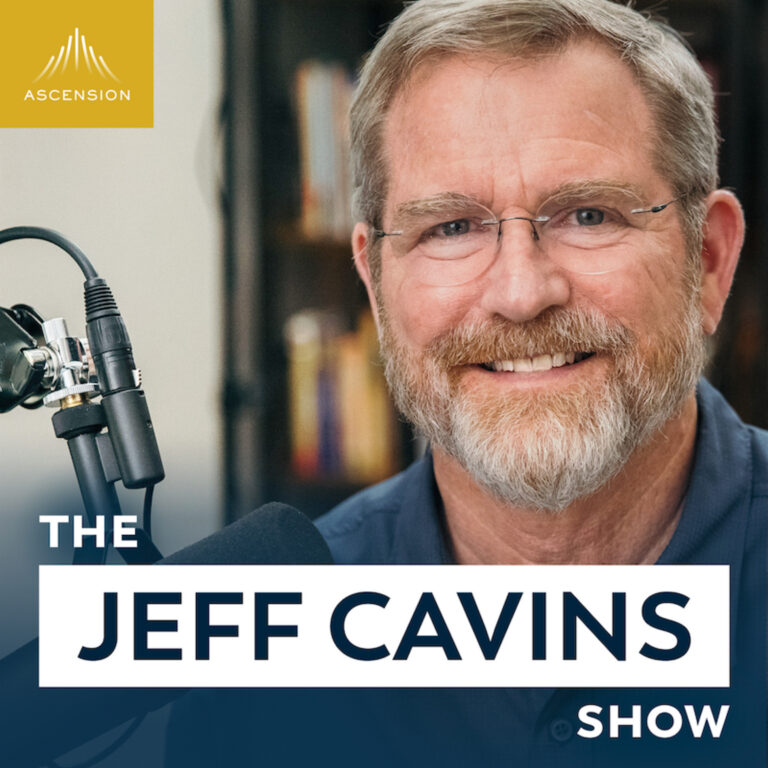 Search Results placeholder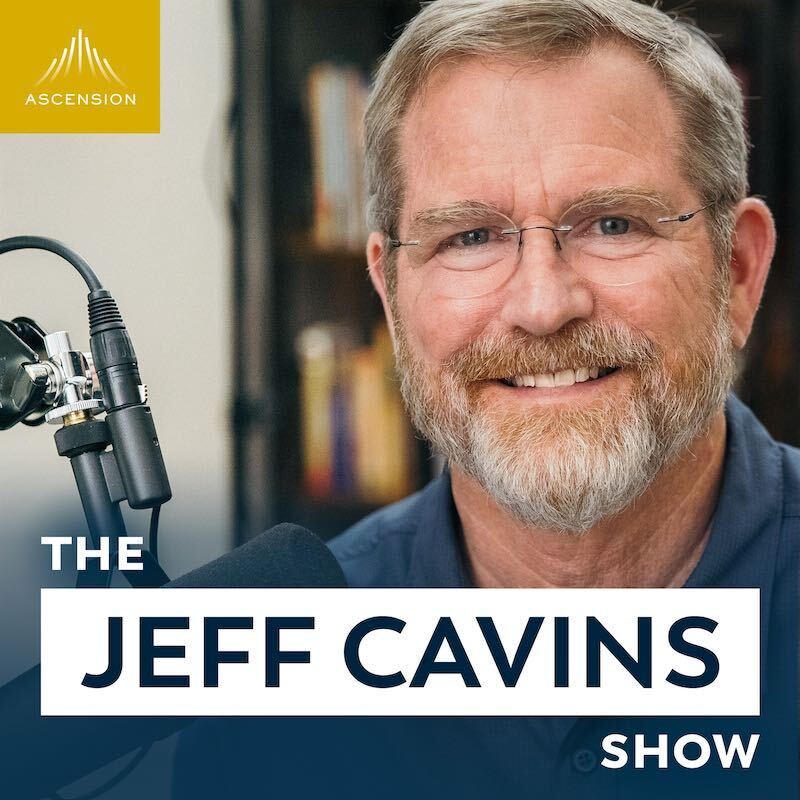 Sign up for the latest episodes, exclusive bonus content, and more sent straight to your inbox.
Jeff Cavins is recognized both nationally and internationally as one of the most effective and engaging speakers in the Church today. Over the past several decades, Jeff has dedicated his life to developing The Bible TimelineⓇ: The Story of Salvation, a practical, interactive program that helps people read the "big picture" of God's plan of salvation in Sacred Scripture and understand its meaning for their lives. The Great Adventure Bible Timeline presents the entire sweep of the Bible in a way that is easy to understand and genuinely fun to engage. As the foundational element of The Great Adventure Learning System, the Bible Timeline has revolutionized Catholic Bible Study for hundreds of thousands of Catholics.
Jeff has been a leading figure in Catholic media for over three decades. He was the host of EWTN's Life on the Rock for six years, and has appeared widely on Catholic radio, television, and digital media. His current projects include The Jeff Cavins Show podcast, Encountering the Word Sunday Scripture Reflections, and The Bible in a Year podcast.
Fantastic!
I always look forward to listening to new episodes of this podcast. Jeff's love for Christ and his Word radiates through his voice. Wonderful all around! Highly recommend!
— JRobe012
Dr. Sri Shares a Wealth of Information!!
I have been working through all of the episodes included in Dr. Sri's podcast, and I am loving each one! He is energetic, curious and loving when he is sharing insights. He is very articulate and speaks in a way which is highly relatable. Dr. Sri is passionate about sharing details of the Catholic faith while helping us live it more fully in our day to day.
— CarMcKenna
Favorite Podcast
I absolutely love Jeff's podcast. His knowledge of the faith and Scripture, paired with his humble heart and practical advice for daily living the faith has been such a joy and help in my life. I truly feel he loves his listeners and is invested in their best interests, and I look forward to hearing his words of wisdom every week. God bless you Jeff in all that you do!
— BLaurenRFMen
Thank you
Jeff Cavins has a gift and I am grateful he has chosen to share this gift with us. I have tried for years to make sense of the Bible and now until Jeff was I able to get a clear picture. Jeff clearly loves God. I am inspired by this podcast !!!
— AS7268
Grateful Listener
I started listening to this podcast earlier this year and I'm hooked! His talks are uplifting and inspiring. He has a wonderful way of tying the Bible to our everyday life. I am so glad I started listening to this podcast and you should too! What are you waiting for?
— Blandina.A
Wonderful podcast!
I'm a big fan of Jeff Cavins. I've participated in his bible studies at my parish. I was thrilled to find that he has a podcast. He presents real life issues with biblical insight and suggests practical means of application so as Catholics we can continue to learn our faith and share the Good News of Jesus Christ.
— Jengrad9