Are you living "on mission"? Are you seeking community? The following excerpt is sourced from pages 71-72 of Ascension's newest book by Andrew and Sarah Swafford: Gift and Grit: How Heroic Virtue Can Change Your Life and Relationships.
---
After speaking, one of our favorite things to do is to meet people and talk with them one-on-one. Whether we are speaking to young adults or adults, men or women, in America or on another continent, we hear the same thing:
"Thank you for your talk. I really got a lot out of it, but I have no one to live this out with. I have a few good friends, but I could never talk with them about my faith. I know I need good faithful friends, but where do I find them, and how do I make them?"
During childhood, meeting people can come about somewhat easily. Growing up we likely had classmates or teammates (or neighbors)—people in our lives at the same age or stage as we were, who just happened to be around.
For some people, these acquaintances may have blossomed into deep friendships. Others "knew" lots of people and yet found themselves lonely—like they never had a real friend in the world. Even those who had lots of friends and acquaintances may never have found a set of virtuous friends, peers who shared their deepest values and priorities, especially when it comes to faith.
Living on Mission
It can be hard to pin down exactly what it means to live with deep meaning, but the phrase we often use to capture it is "living on mission." By living on mission, we mean living with a clear sense of purpose and intentionality, journeying toward an explicit goal—ultimately union with Jesus Christ in this life and the next. This is exactly what Środowisko is all about.
This plays directly into our question about how to form the friendships we are all looking for. In truth, the best way to form and foster deep and lasting friendships—and to grow in virtue and holiness—is to live on mission.
Again and again, we have seen that when people live this way, they soon find themselves surrounded by others who want the same thing. The reason so many find strong faith-based friendships in college is because, often for the first time, they find themselves in a community of people sincerely living on mission. We see this all the time at Benedictine, as well as at other universities with a strong Catholic identity and presence. It can also happen at a parish. All that is needed is a few people who want to do this together with an urgency that fuels one another. The fact is, conviction is contagious.
If we want to foster deep Catholic friendships, we need to live on mission ourselves and find others to run with. In the years right after college, we cannot rely solely on specific programs or groups. For instance, you might have access to a dynamic Catholic young adult community, but maybe not. You might have access to great Bible study groups at your parish, but maybe not.
---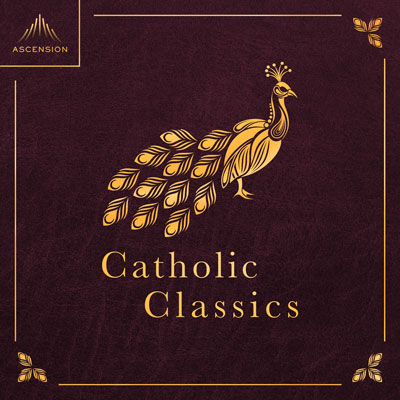 Starting October 2, 2023, join Fr. Gregory Pine, O.P. and Fr. Jacob Bertrand Janczyk, O.P. as they read and explain The Confessions of St. Augustine on the Catholic Classics podcast.
---
In the end, we need to be creative. We cannot rely on programs to set things up for us. Sometimes we just need to be the program ourselves. While this isn't easy, with a bit of nerve and creativity we can make this happen.
To start out, you don't need a lot of people. Just find a few who are as committed as you are and begin to live on mission together and see what happens. Often, what starts out small catches fire and in a short while becomes a thriving community, forming deep friendships.
The reason this is so important is because even well-established Catholic communities can sometimes lose their sense of mission over time. Sometimes, just a few people sincerely living on mission together can form a deeper, more thriving Catholic community than one that has become stagnant (or maybe even cliquish) and lost its tangible sense of mission and purpose.
The key to the community living on mission is that the community does not see itself as the ultimate goal. Rather, the goal of the community is to be united in journeying together toward Jesus Christ. When a community becomes the end in itself, it loses its sense of mission and begins to collapse in on itself.
Virtuous friendship is always about something—virtuous friends are united in their pursuit of a goal. They are journeying together on mission. And the deeper their sense of mission, the deeper their friendship. The same is true for a community as a whole.
---
To learn more about developing meaningful, joy-filled relationships through a life of virtue, be sure to check out the rest of Gift and Grit.