This week in the Ascension Media world, we introduce a new video channel on Ascension Presents: Jackie and Bobby Angel. On top of that, Jeff Cavins talks about discovering God in ordinary places, and Thomas Smith writes about the secret place Jesus went to pray. Find this content and more below.
---
Ascension Presents
---
Jackie and Bobby Angel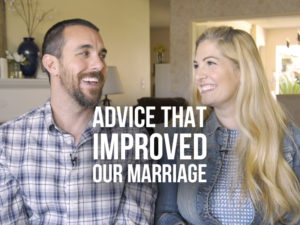 Welcome to Jackie and Bobby's new Ascension Presents channel! In this inaugural video, they offer some of the most practical advice on married life one could hope to receive. These four tips can help those who are already married, and anyone looking forward to taking their vows build a strong foundation for a marriage that gives glory to God …
---
Fr. Mike Schmitz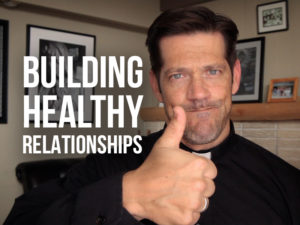 Fr. Mike shares three things that will help you build healthy relationships.
If a couple wants to get married, that's something we should celebrate. However, that doesn't mean we should blindly encourage them no matter what, and offer cliche advice like, "You're in love, and that's all that matters," or "Do what you heart tells you." No matter how convincing a couple's love for each other seems, there are some things that always need to be considered, especially in young relationships between two people who want to rush into marriage.
---
Encountering the Word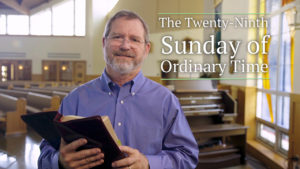 In this Encountering the Word video, Jeff Cavins reflects on the readings for the Twenty-Ninth Sunday in Ordinary Time. You may need to sign up for our exclusive media to view this video.
---
The CFRs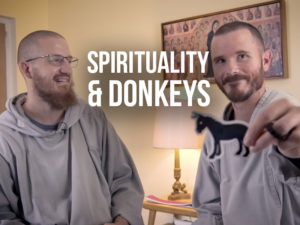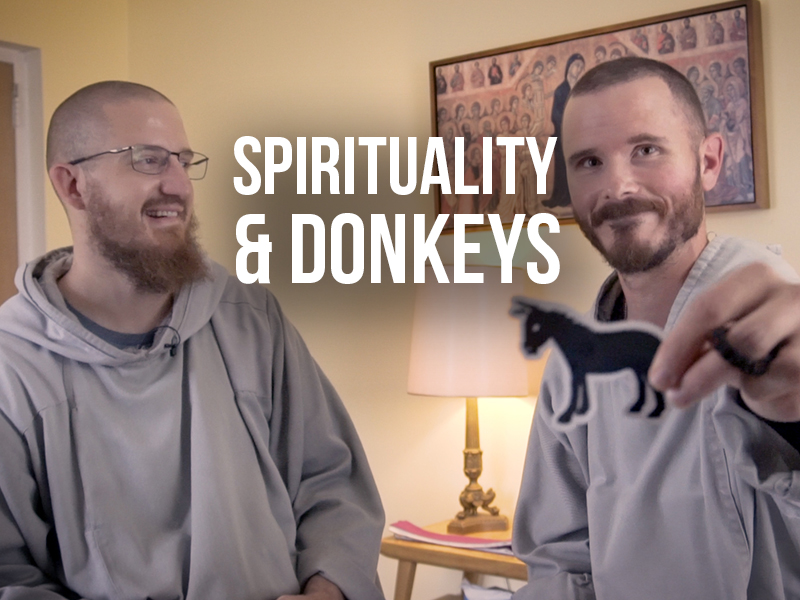 Father Mark-Mary and Brother Isaiah discuss their fascination with donkeys. Not only do these hard-working animals play an important role in a handful of Bible stories; their curious blend of meekness and courage can inspire us to take a closer look at the things in life we tend to overlook. Brother Isaiah recalls a time when he watched a shepherd and a donkey walk across a desert with sheep. The donkey had a limp, but he kept pushing on with his shepherd despite how much he clearly struggled to do so.
---

This music video is for the song "Struggler", featuring the talents of Brother Isaiah and the Franciscan Friars of the Renewal.
Beautifully filmed and produced by our friends at Spirit Juice Productions, we hope this video will remind you that your struggles are not in vain because Christ is our hope.
---
Ascension Podcasts
---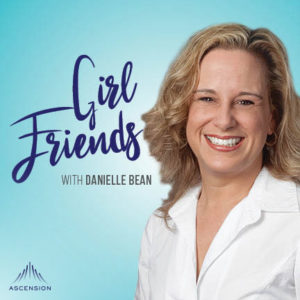 This week I am sharing a recent conversation with Allison Gingras, a friend and colleague who is a blogger, podcaster, author, speaker, and retreat leader. You can check out all of her work and get in touch with her at her website, ReconciledtoYou.com.
Also, check out Danielle Bean's new book, You Are Enough: What Women of the Bible Teach You About Your Mission and Worth.
---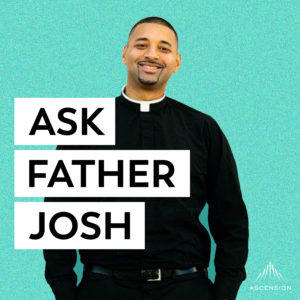 Fr. Josh answers questions about being distracted and easily bored by daily prayer, what to do if your spouse is a verbally abusive alcoholic, and how to respond to racism in the church. If you have a question, comment, or response for Fr. Josh, email us at askfrjosh@ascensionpress.com. You may hear your question or comment in an upcoming podcast episode!
---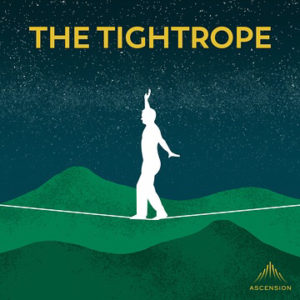 Here are three big ideas central to St. John Paul II's Theology of the Body that can keep us balanced in everything we do—from our work to the way we love.
---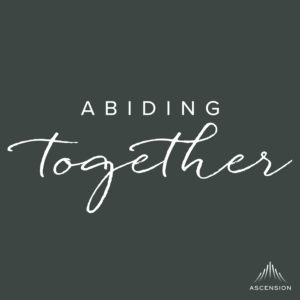 Learning how to pray is one of the topics Christians are continually striving to learn more about. In this episode we talk in depth about a couple of forms of prayer and also share some of our personal experiences and insights from our own prayer life. We hope that this conversation blesses you and encourages you to pray and encounter Christ more deeply.
---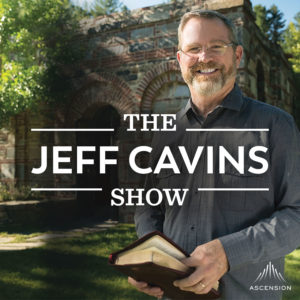 This week Jeff talks about how royalty is in your presence, but you have to discover God in ordinary places. To develop eyes that see God in our everyday activities, start by keeping a journal of the ways God intervenes in your everyday life.
Jeff also shares listener feedback on Bibles and Bible studies. Sign up to be alerted when The Great Adventure Catholic Bible comes back in stock!
---
Ascension Blog
---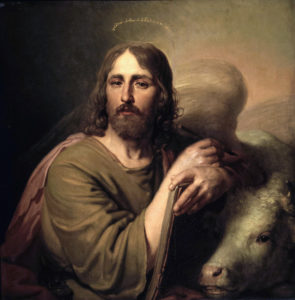 by Chris Mueller
The New Testament is dominated by the writing of two men, St. Paul and St. Luke. St. Paul is obviously a towering figure in the mind of the Church, and a great deal is known about him. But what about St. Luke? Well, apart from his name, the everyday Catholic may know very little about him.  Did you know that about one quarter of the New Testament is attributed to him? Luke wrote more of the New Testament than any other author. Read More …
---
by Aimee MacIver
The following is a collection of short fragments about St. Thérèse of Lisieux, her Little Way, and her family originally written as Facebook posts during the novena leading up to St. Thérèse's feast day, September 30. Her Little Way is such a positive influence on those who are striving for holiness, it's appropriate to share these words in the days following her feast day and leading up to All Saints Day, as a reminder that sainthood is obtainable for everyone. Read More …
---
Where Jesus Went to Pray: The Eremos Grotto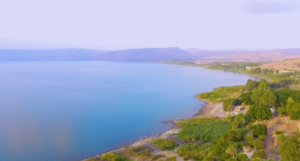 by Thomas Smith
I love the Holy Land. I've visited eight times over the last fourteen years, and grow increasingly homesick every time I leave. I want to take you to one of my favorite hidden gems in Galilee—the Eremos Grotto. Read More …
---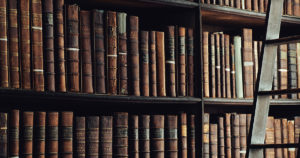 by Nicholas LaBanca
Many Catholic Christians are familiar with the disagreements between other Christians regarding the Old Testament canon. Protestants typically ask why Catholic Bibles are bigger, whereas Catholics and Orthodox turn the question around asking why their Bibles are smaller, deleting several books of Sacred Scripture. Read More …
---
You May Also Like: