Here are three big ideas central to St. John Paul II's Theology of the Body that can keep us balanced in everything we do—from our work to the way we love.
Snippet from the Show:
(1) Life is an epic love story
(2) The meaning of life is found in self-gift
(3) Every person is an end in and of themselves
---
Meet Your Host, Colin MacIver: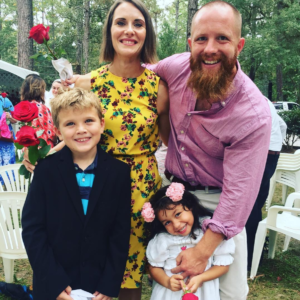 Colin is an enthusiastic transplant to vibrant Louisiana, where he lives with his beautiful wife Aimee and two energetic children, Leo and Zélie. His juggling act involves being a husband, a dad, a teacher, a youth minister, a musician and a national Ascension content creator and trainer.
In his spare time, he eats too many crawfish, savors king cake, plays one-on-one kickball with his son, and tries, for the life of him, to properly load the dishwasher.