Today on the Abiding Together Podcast, Sister Miriam, Michelle and Heather talk about living with the reality of depression, anxiety and hardships in life. We have some vulnerable conversation about our personal journeys and share the things we have learned along the way that have anchored our hearts in the hope of Jesus and allowed for healing and growth.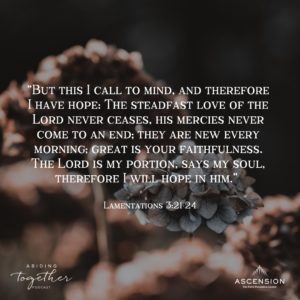 One Thing We Love This Week:
Sister Miriam's One Thing – Adam Young- The Purpose of Counseling
Michelle's One Thing – Tasha Cobbs – Queen of Soul
Heather's One Thing – "Even When It Hurts" by Hillsong United
Discussion Questions:
1) What stood out to you in this podcast?
2) Where are the places that you struggle to rest in God and believe He is trustworthy?
3) What has helped you have hope in times of trial?
4) What allows you to rest, receive, and not isolate when you're struggling?
Journal Questions:
1) What might be stunting your emotional and spiritual growth?
2) What are two scriptures that you can memorize to anchor you in the midst of trial?
3) Jesus longs to heal us. What is the area that He is putting His finger on right now?
Quote to Ponder:
"Depression doesn't define who I am. It's a part of my story, as a lot of broken parts are, but Jesus is the one who gives me my identity and tells me who I am and that's where we need to look to him and hear his voice in all the parts of our story" Heather Khym
Scripture for Lectio Divina –
Lamentations 3:21-24
"But this I call to mind, and therefore I have hope: The steadfast love of the Lord never ceases, his mercies never come to an end; they are new every morning; great is your faithfulness. "The Lord is my portion," says my soul "therefore I will hope in him."
---
Special Lenten Announcement!
We will be doing a book study together beginning on March 4! The book will be Searching for and Maintaining Peace by Fr. Jacques Philippe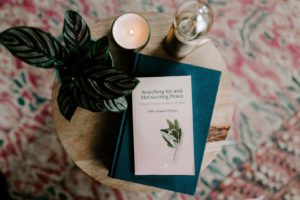 ---
Meet Your Hosts: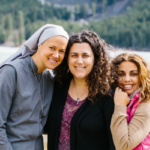 Abiding Together is a weekly podcast hosted by Michelle Benzinger, Sr. Miriam James Heidland, and Heather Khym. If you would like to contact the ladies of Abiding Together, email: abidingtogether@ascensionpress.com.