Today on the Abiding Together Podcast, Sister Miriam, Michelle and Heather have another heart to heart conversation with our good friend Dr. Bob Schuchts. Dr. Bob is a family and marriage counsellor for 40 years and founder of JPII Healing Center.
Dr. Bob shares about the 7 universal wounds in the human person that affect how we relate to others, ourselves, and God. He teaches about how those present themselves in our lives and how we can begin the healing journey that leads to freedom.

You can find more about Dr. Bob's ministry here. Dr. Bob's book, Be Healed, is available along with all his other books at jpiihealingcenter.org/shop.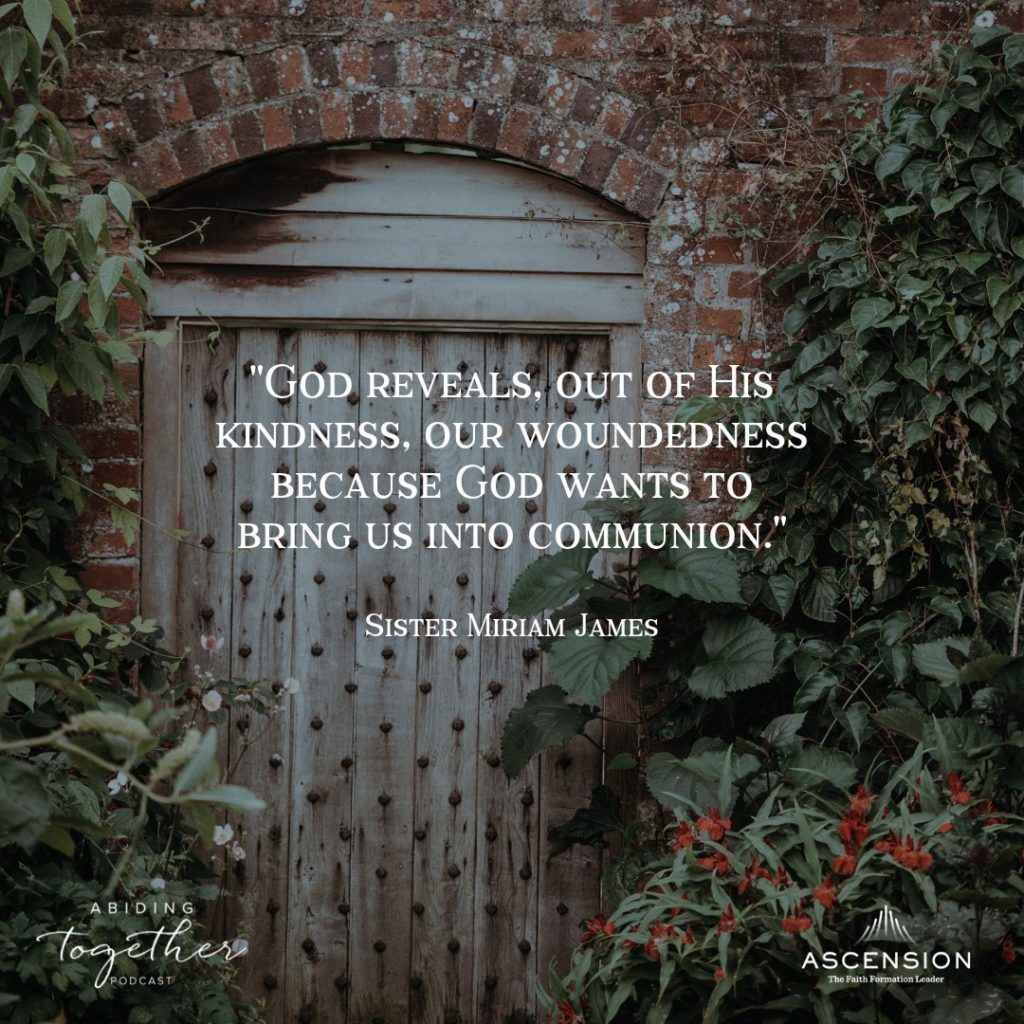 One Thing We Love This Week
Sister Miriam's one thing – Song "Come out of Hiding" Steffany Gretzinger
Michelle's one thing – Song "You Don't Miss a Thing" by Amanda Cook
Heather's one thing – Shredded Buffalo Chicken Recipe (see below)
For the instant pot
Add to pot – 3 lbs frozen chicken, 1 packet of powdered ranch dressing,
½ – ¾ of a 17.5 fl oz bottle of Franks buffalo wing sauce (must be buffalo flavor)
Manual cook for 20 min.
When it's done, do a natural steam release for 10 min, then manual steam release the rest.
Drain excess liquid if you don't want it.
Add 3 tablespoons of butter
Shred chicken with 2 forks
Serve on buns or tortilla wraps with all the extras you enjoy.
If using a slow cooker, add the chicken, buffalo sauce, and ranch package, cook on low for 6-7 hours, shred, then add butter and cook for one more hour.

Discussion Questions
What struck you from the podcast this week?
How can we cooperate with the healing that God wants to bring into our lives?
Who is a safe person around you who can speak truth to you, encourage you, and lift your gaze to the Father?
Which of the 7 wounds do you resonate the most with in this season of your life?
Journal Questions
What is something you often overreact about that may be revealing a deeper area of woundedness?
What mindsets or negative beliefs do you think you have brought from your childhood into your adulthood?
Write down the 7 wounds that Dr. Bob mentioned. What is your first memory of when each of those wounds entered your life? Ask Jesus what He wants to speak to you about that.
Quote to Ponder
"Life comes through the heart" – Dr. Bob Schuchts
Scripture for Lectio Divina – Isaiah 53:5
"By His wounds we are healed."
---
Meet Your Hosts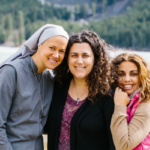 Abiding Together is a weekly podcast hosted by Michelle Benzinger, Sr. Miriam James Heidland, and Heather Khym.
If you would like to contact the ladies of Abiding Together, email us at abidingtogether@ascensionpress.com