My brother-in-law has recently introduced a clever opportunity for his axe-throwing company to draw in customers. As a small business operator, he, like many other owners and managers, is always exploring various ways to attract interest, stay competitive, and remain operational. 
Through email or video rollouts and TV, radio and online advertisements, marketing campaigns must be creative and aggressive in order to both capture and maintain consumers' attention.
Now, I do not hold a business or marketing degree, but I do understand the more and better you promote something, the more popular and sought-after it will become (assuming it is a quality product, naturally).
This can explain why companies employ innovative, persuasive, and multi-talented people to run their advertising departments. Organizations of any sort or size pour out precious research time and financial investment in an effort to land great public following, aiming to boost their profits in the process.
The Messages We're Sold
In what can sometimes be a cutthroat society these days, it seems everyone is pushing some kind of product.
Lawyers and car dealerships post billboards off highways to hawk their services. Politicians share their platforms with voters to win approval. Music bands go on tour to drive album sales. Parents move a spoon in an airplane motion to entice their infants to eat food.
Whether it is an international brand of alcohol or a major family theme park, a local Little League seeking baseball players or a Girl Scout troop coordinating its registration season, all operations wish to gain our support in order to thrive.
As an audience, then, we are all subject to so many types of messages being sold to us. Some are blatant, others less obvious. Some speak to us on a personal level, while others might not relate to us whatsoever. Some will captivate us and secure our endorsement; others may receive our immediate rejection for any number of reasons.
Reflecting Christ
But if everyone is selling something, that can suggest everyone is also shopping for something.
So in this crazy world of advertising strategies and campaigns, the question we can ask ourselves is, As a person of faith, what am I marketing?
As Catholics and Christians, what is it we provide through our daily living that is worthy of attention? What messages do we present to those we encounter each day?
A complete and genuine self-examination could be greatly uncomfortable for any one of us, but if we are to live out Jesus' gospel teachings, perhaps we must take a hard look at our personal modeling in order to assess how we are reflecting Christ onto the world.
Follow the Lord's Footsteps
Is what we are offering worth the investment in the minds of others? Like the farmer, are we planting seeds that can bear good fruit for a society so often searching for reasons to be hopeful?
In a culture that can appear cynical or insincere, God calls us to be humble but confident in carrying a torch of his holy light—authentically and wholeheartedly. Each day, we have an opportunity to do this and evangelize, inviting others to experience even a glimpse into the Sacred Heart of Jesus by how we act.
Just as the crowd was given the choice of Jesus or Barabbas, we today have the free will to follow the Lord's footsteps and proudly display the results, or choose an alternative path paved by false idols like consumerism, status, and other elements that can so easily lead to sin and propel us away from God.
A Lifelong Campaign for Christ
Living a life of virtue can be achieved in ways large and small, of course. For example, donating time or money to charities and social causes is a tangible way of demonstrating our faith identity. But praying as a family before mealtime or with kids before falling asleep can also easily highlight the importance of keeping Jesus at the center of our lives.
Displaying politeness through a simple "please" or "thank you" can often show much more respect than a firm handshake. Acts of courtesy like opening the door or picking up a dropped object for someone are also subtle but effective ways we can remind others of the Holy Spirit's presence.
When studying or at work, or visiting others in the community, conducting ourselves with honor and responsibility can help distinguish us from those that may favor entitlement or laziness.
Indeed, as we strive to sell a life of wholesome values despite any attitudes to the contrary in today's culture, we serve as mirrors of the Lord, just as he empowers us to do.
To promote and carry out a lifestyle rooted in our faith's teachings is not easy, certainly. However, Jesus promises that the legacy and benefits available are great beyond imagination. 
And so, in a secular society that can bombard us with tempting ads focused on materialism or self-indulgence, may we always resolve to market to others a life of deeper knowledge, never shying away from an opportunity to share the foundation and inspiration of our lifelong campaign.
---
You May Also Like:
---
---
---
---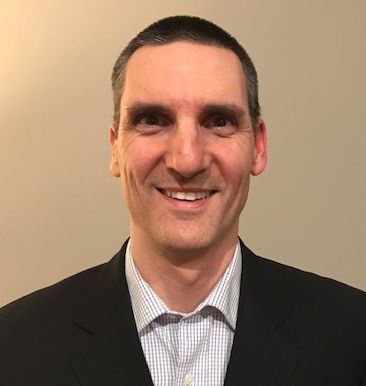 Matt Charbonneau is a high school religious education teacher who inspires his students to explore a deeper relationship with God. Applying uplifting lessons, engaging activities, and insightful experiences, he strives to demonstrate the powerful presence and unconditional love of God in everyday life. For more of Matt's writing, visit God's Giveaways at www.mattcharbonneau.com.
---
Featured photo by Joshua Earle on Unsplash
---