Meet Andrew Whitmore, a theology professor, husband, father, and author of Ascension's Saintly Habits: Aquinas' 7 Simple Strategies You Can Use to Grow in Virtue. In this blog, Andrew shares his perspective on virtue, why living a virtuous life is worth pursuing, and how to be virtuous in a sinful world.
---
Q: What is virtue and why is virtue worthwhile to pursue?
Virtue is a perfection of our character, a human excellence, that we attain by doing what we were made for. Who doesn't want to be excellent? Virtues are character traits that enable us to act with ease, promptness, creativity, and joy. Virtues are deliberately cultivated habits of choosing what is best for us which ultimately transform us into better people.
When we practice being good and push ourselves to be good more perfectly, the virtues become second nature. Rather than fretting over what to do, we will quickly intuit it and make choices with ease. Rather than appearing boring and predictable, we will be creative and bring true life to our activities and encounters. Rather than begrudgingly carrying out our responsibilities, we will be filled with a sense of fulfillment and contentment.
Q: Why is virtue relevant to us today?
While virtue isn't a popular topic today, the virtues are always relevant because all of us seek happiness. The human excellence that comes with virtue is that which helps us to live satisfied lives. Whereas sin causes us to act against our purpose, become frustrated, and feel empty, virtue helps us to become what God planned for us to be from eternity. As St. Augustine says, "Our hearts are restless until they rest in you, O Lord." Virtue is the most direct path to attaining true happiness.
---
"Virtue is the most direct path to attaining true happiness."
Andrew Whitmore
---
Q: Do we need virtue in a modern world? Is virtue passé?
Virtue is timeless because human nature has not changed. As the saying goes, "The more things change, the more they stay the same." Certainly, much is new in our world: new technologies, new challenges, and new opportunities. But what made people excellent a thousand years ago makes us excellent today—and will continue to make us excellent in another thousand years. So, virtue is always relevant.
Q: Virtue is hard, so why bother?
As Theodore Roosevelt once said, "Nothing in the world is worth having or worth doing unless it means effort, pain, and difficulty." How true this is today when seeking to raise responsible children, maintain good health, pursue higher education, and serve the impoverished. Pursuing virtue can be added to this list!
Q: Is it even possible to be virtuous in a sinful world?
Absolutely. With God, all things are possible (see Matthew 19:26). Fortunately, virtue is not an all-or-nothing proposition but admits of degree. What does this mean? It means that we can make incremental progress in growing in virtue through daily prayer, studying the Bible, receiving the sacraments, participating in Mass, and reading stories of the saints who are role models and teachers for our own pursuit of virtue. Virtue is possible. It is a process of self-discovery that is fun and exciting. You will be amazed at the progress you have already made!
---
In this new year, now is a great time to be resolute in your resolutions. If you like to read and are interested in building habits of virtue, check out Saintly Habits: Aquinas' 7 Simple Strategies You Can Use to Grow in Virtue. This book is complete with anecdotes, practical suggestions for living virtue every day, and relatable analogies for Catholics seeking to grow in holiness.
Saintly Habits is available now at www.AscensionPress.com/SaintlyHabits.
---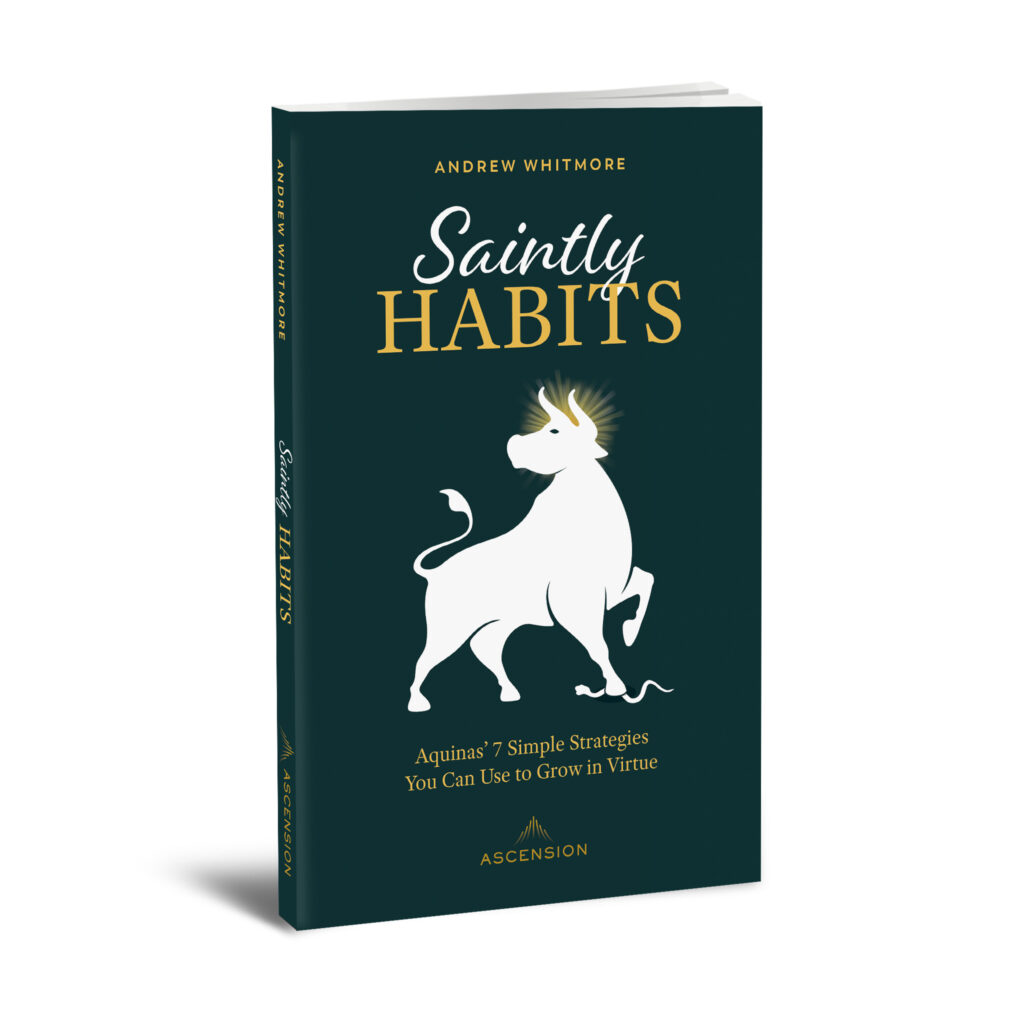 Seven Clear, Simple Strategies from St. Thomas Aquinas for Living Out Virtue
In Saintly Habits, Catholics will find a guide to virtue that will transform their understanding of what a virtuous life looks like and teach them how to put their new knowledge into practice.
---
You May Also Like:
---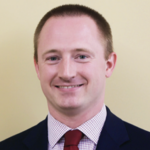 Andrew Whitmore is a theologian with a passion for helping Catholics understand moral theology. After a profound reversion to the faith during his undergraduate, Andrew earned an advanced degree in theology from the Catholic University of America (PhD). During his studies, he specialized in St. Thomas Aquinas' treatment of the virtues. His other academic interests include biblical and sacramental theology.