Running an in-person Bible study or small group can be intimidating enough, never mind trying to conduct a group virtually. If you're considering hosting a group, but have no idea where to start, this step-by-step guide is for you. For the technophobes out there—you know who you are—your first virtual Bible study group is only five steps away.
1. Measure your Bandwidth
Perhaps, life in quarantine has allotted you more free time or a more flexible schedule. Perhaps not. Take a look at how you have spent your time over the past week and determine whether or not you will have time to host a Bible study. Remember, you will need to schedule some preparation time outside of the regular meeting times. If you have your hands full but are still willing to make the time, then consider using a Bible study program to limit your preparation time. If you find that you have a lot of extra time, then consider creating your own study, whether that means focusing on specific biblical themes or books, or choosing to reflect on the upcoming Sunday Gospel. Pray about what you think you can handle and what the Lord may be calling you to do.
2. What's your Clickbait?
The invitation. Some people seem to attract the masses—if they host something, twenty people immediately show up. The rest of us may have to be a little more enticing in our invitations. Prayer should be your first step in the invitation process. After discernment, reach out to those you think would like to join your group, even if they could use a little encouragement. Your clickbait, or enticement, should be personal. Group emails or texts may be easier for you, but people are less likely to respond to these messages. Give your friends a call and talk to them about your plan for a group. Explain why you want to have the Bible study and why you think they would be an important addition. Some people may be too tired at the end of the day for a Bible study; that's OK! You will need to ask more people than your desired group size because not everyone will be able to commit.
3. Give Network Access
Once you have enlisted your group, decide on a day and time that works best for everyone. Let them know how the group will be meeting (Zoom, Skype, Google Hangouts, or some other video conferencing tool.) and send them a link. A platform that allows for video calls is definitely the preferred way to go. But, if not everyone in your group can talk with video, a conference call is your next best option. Consider sending a weekly email or text with the link and the text for the Bible study, that way people do not have to go searching through their messages. Send along a short summary of the previous session so that those who were unable to join will be up to speed the next time you all gather.
4. Get Wired In
It's important to consider the time spent during your Bible study as "off-limits" to anything or anyone else, barring emergencies, of course. Block off the time on your family calendar or include it in your weekly schedule and encourage your group members to do the same. When you meet, be casual or comfy, but make sure that everyone knows this is a time for prayer and reflection. Get wired in; wear headphones to help you ignore any distractions and put your phone on silent. Try to be as present as you can be to your group members and the Bible passage you are praying with, however distant or virtual they may feel. The connection and focus is important.
5. Troubleshooting
Someone's connection will be bad, a screen will be frozen, or logging on will be impossible. All sorts of technological issues may arise with your Bible study. As frustrating or aggravating as these issues can be, do not let them scare you off. Most online platforms are very-user friendly and easy to figure out. Let your first meeting be the scrum – the technology testing meeting and meet and greet. This will allow everyone to figure out how to log on, get their video and audio to work, and troubleshoot any internet connection issues. You will be up and running in no time, ready to dive into Scripture and grow in your faith with your friends.
Watch out, virtual world, because Bible studies are about to take over the internet.
---
You May Also Like:
---
---
---
---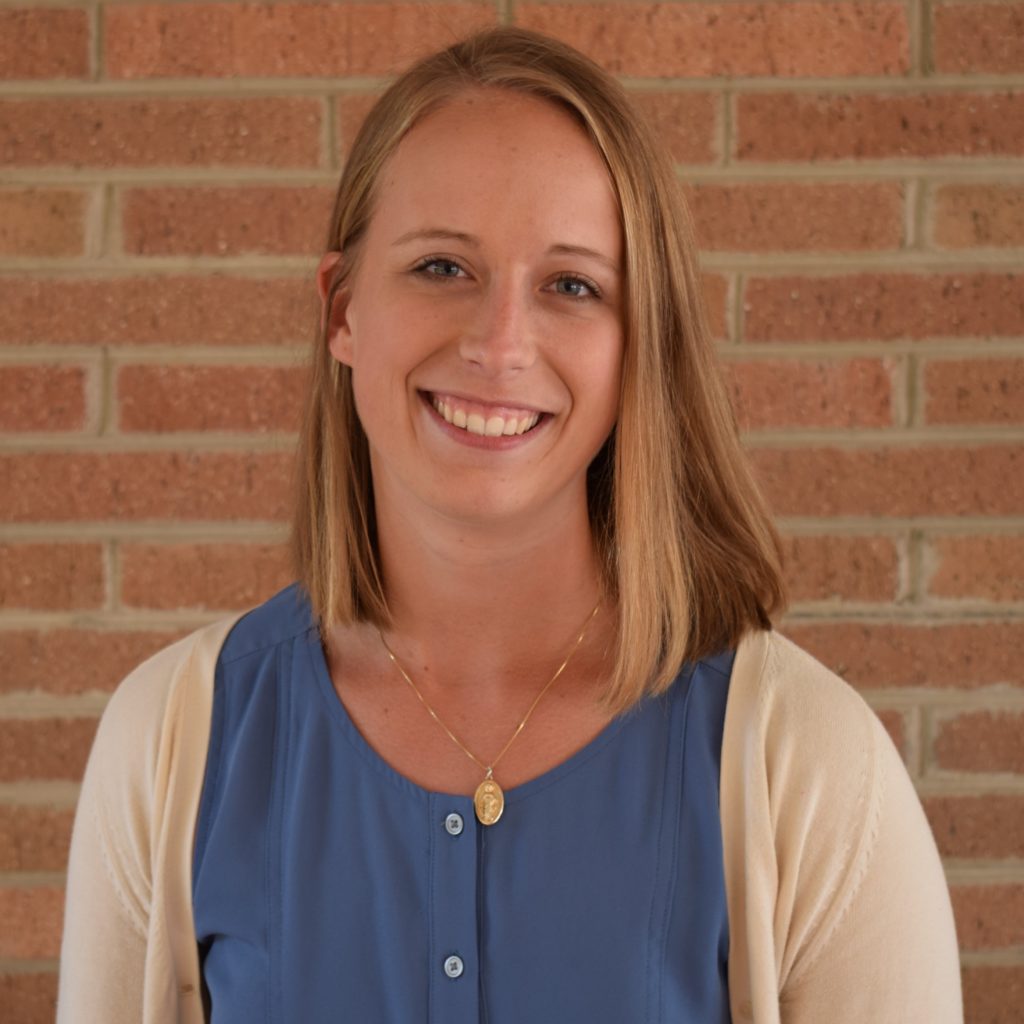 Caroline Harvey is the associate communication director for the Archdiocese of Milwaukee. Prior to working at the archdiocese, Caroline worked in various ministry positions throughout southeast Wisconsin, focusing on teaching and discipleship. She is currently pursuing a doctor of ministry degree in liturgical catechesis from the Catholic University of America. She has a master of arts degree in biblical theology and a bachelor of arts in communications media from John Paul the Great Catholic University.
---
Featured image by Armin Schreijäg from Pixabay
---