Once I joined over thirty-five evangelical students and professors on a study pilgrimage tracing out the paths of St. Paul, visiting the seven churches of Revelation, learning at the locations of the first seven ecumenical councils. While I have been to the Holy Land many times, this was my first time to modern-day Turkey, the home of all of these places. In fact, two-thirds of the New Testament was written from or to Christians living in what is today Turkey. I found the land and its people both friendly and fascinating, modern and ancient.
One of my favorite visits was to the ruins of ancient Ephesus. While the streets, statues, and buildings are breathtaking, only about twenty to thirty percent of the city has been excavated. As I sat in front of the library of Celsus (see picture), I marveled at how significant this place was, not only for Greek and Roman history but for our Christian history. To the people in New Testament times, it was the third largest city of Roman Asia, and home to one of the Seven Wonders of the Ancient World, the Temple of Artemis. To Christians, it would be one of the most important centers for this growing movement called The Way (see Acts 9:2, 18:25, 19:9, 19:23, 22:4, 24:14, and 24:22).
St. Paul lived here for three years, working his trade, building a community of faith, and embroiling the pagans who made their livelihood from pilgrims coming to the Artemis temple (Acts 18-20). Tradition places St. John and the Blessed Virgin Mary here, and it's likely the place where St. Luke would have interviewed them for the composition of his Gospel. As the community grew, early Christian evidence tells us St. Paul ordained a young man, Timothy, as its first bishop (see 1 and 2 Timothy). Other famous New Testament figures can be found here as well, like Priscilla, Aquila and Apollos (Acts 18). Later, Christians in Ephesus would receive a personal letter from Jesus Christ, commending their faithfulness and challenging them to "return to their first love" (Revelation 2:1-7). As time marched on, this city would also receive a letter from the famous martyr, Ignatius of Antioch, and be the home for one of the most important Church councils in AD 431.
The Mystery of the Church
All that to say, we have a lot of information about the spiritual state of this one particular body of believers over many generations. It drew me to re-read Paul's letter to the Ephesians, in light of what it can teach us about the Church. In fact, I discovered, the letter to the Ephesians is structured around ways of thinking about the mystery of the Church.
Ephesians 1 discusses the Church as a Body; in Ephesians 2, it is viewed as a Family Household; Ephesians 3 presents the Church as a Mystery, while chapter 4 reveals it as a Communion. Finally in chapters 5 and 6, we see the Church as a Bride and an Army equipped for battle. Even the Church as "one, holy, catholic and apostolic" can be found in this amazing correspondence (see Ephesians 4:5; 5:27; 2:19; 2:20). There's so much more to learn about the gift of the Church in these six short chapters.
Consider picking up St. Paul's letter to the Ephesians (and Ascension's study on the letter), record everything you discover about the Church. Ask yourself:
– How does this help me better appreciate the Church as a Catholic in the twenty-first century?
– What practical advice does Paul offer me for being a more faithful and fruitful member of the Church?
– If Paul wrote a letter to my local parish, what themes, commendations and challenges would he offer it?
---
You May Also Like:
---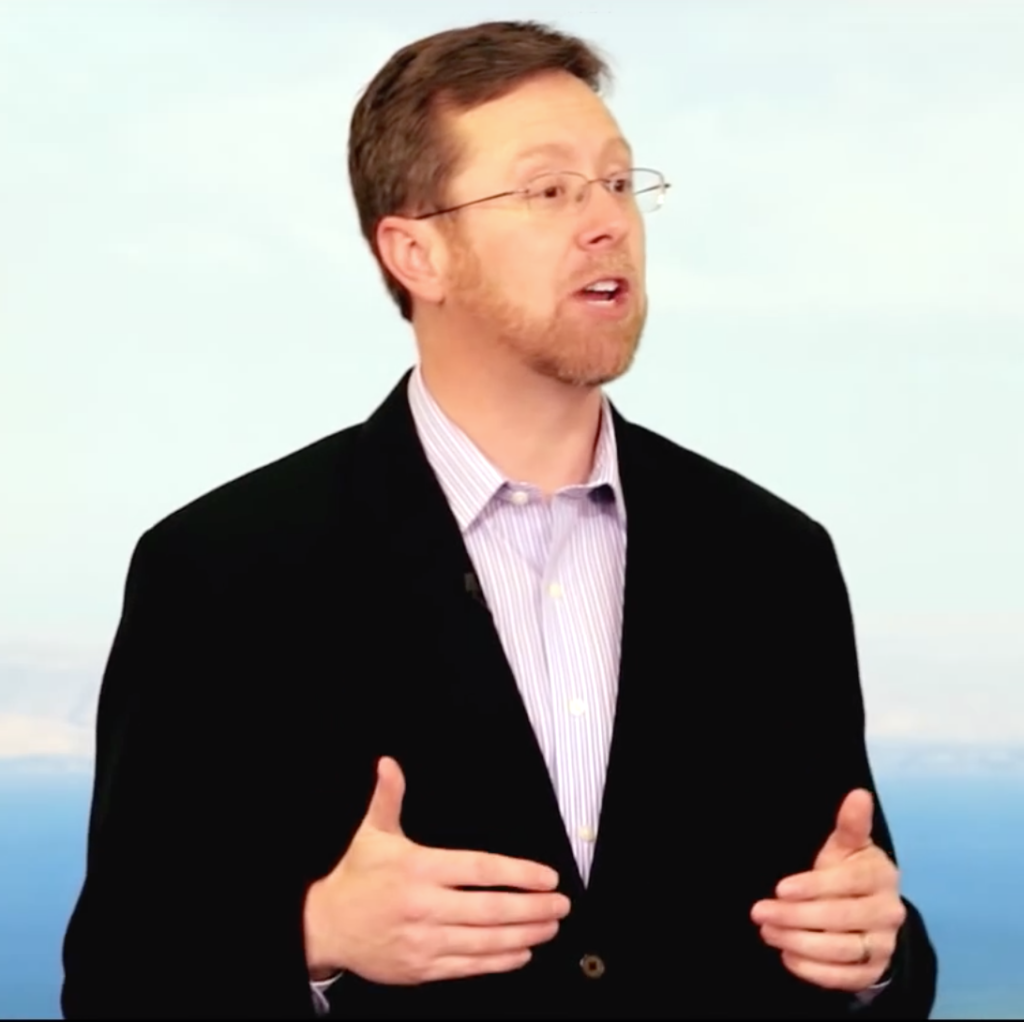 Thomas Smith is the co-author of Wisdom: God's Vision for Life, Revelation: The Kingdom Yet to Come and The Prophets: Messengers of God's Mercy. He is an international presenter for The Great Adventure Bible Timeline. Bringing a wealth of experience and insight on the Word of God to audiences across the U.S., Thomas is a repeat guest on EWTN and Catholic radio as well as a sought after parish mission and conference speaker. Thomas Smith has taught as an adjunct professor at the St. Francis School of Theology in Denver, and is the former Director of the Denver Catholic Biblical School and the Denver Catechetical School. He lives on his family ranch in southeastern Idaho and writes for his website www.gen215.org.

---
Featured photo courtesy of Thomas Smith
---
Has Ascension's free media strengthened your faith?
You can now offer ongoing support for this content with a recurring gift.
Support Ascension
Get your favorite Ascension content sent right to your email!