Are you humble? What a tricky, but necessary, question. To truly determine the answer, we need help.
Humility is not an easy virtue to cultivate—just ask Fr. Robert Spitzer.
I like to think of myself as humble, but I know I have a long way to go, thanks to St. Josemaria Escriva. In his book, The Way, Furrow, and The Forge, St. Josemaria lays out seventeen characteristics of a person who lacks humility—and they pack a punch.
Reading through these prayerfully and honestly can help us on the path to ever greater humility.
St. Josemaria's Seventeen Signs
Here are seventeen signs that you too lack humility according to St. Josemaria Escriva:
Thinking that what you do or say is better than what others do or say;
Always wanting to get your own way;
Arguing when you are not right or—when you are—insisting stubbornly or with bad manners;
Giving your opinion without being asked for it, when charity does not demand you to do so;
Despising the point of view of others;
Not being aware that all the gifts and qualities you have are on loan;
Not acknowledging that you are unworthy of all honor or esteem, even the ground you are treading on or the things you own;
Mentioning yourself as an example in conversation;
Speaking badly about yourself, so that they may form a good opinion of you, or contradict you;
Making excuses when rebuked;
Hiding some humiliating faults from your director, so that he may not lose the good opinion he has of you;
Hearing praise with satisfaction, or being glad that others have spoken well of you;
Being hurt that others are held in greater esteem than you;
Refusing to carry out menial tasks;
Seeking or wanting to be singled out;
Letting drop words of self-praise in conversation, or words that might show your honesty, your wit or skill, your professional prestige…;
Being ashamed of not having certain possessions…
It's not easy to be humble because it requires that we look beyond ourselves. As C.S. Lewis says, a truly humble person would not be thinking of humility. He wouldn't be thinking of himself at all.
Growing More Humble
If you find yourself guilty of more than a few of these signs, there's something you can do right now. The Litany of Humility is a prayer attributed to Cardinal Merry del Val, who was St. Pius X's secretary of state. It includes petitions like "From the desire of being esteemed, deliver me, Jesus" and "That others may be praised and I unnoticed, Jesus, grant me the grace to desire it".
By adding this devotion to daily prayer, we may grow deeper in humility, and hopefully be able to answer that tricky question honestly.
This article was originally published on the Magis Center blog.
---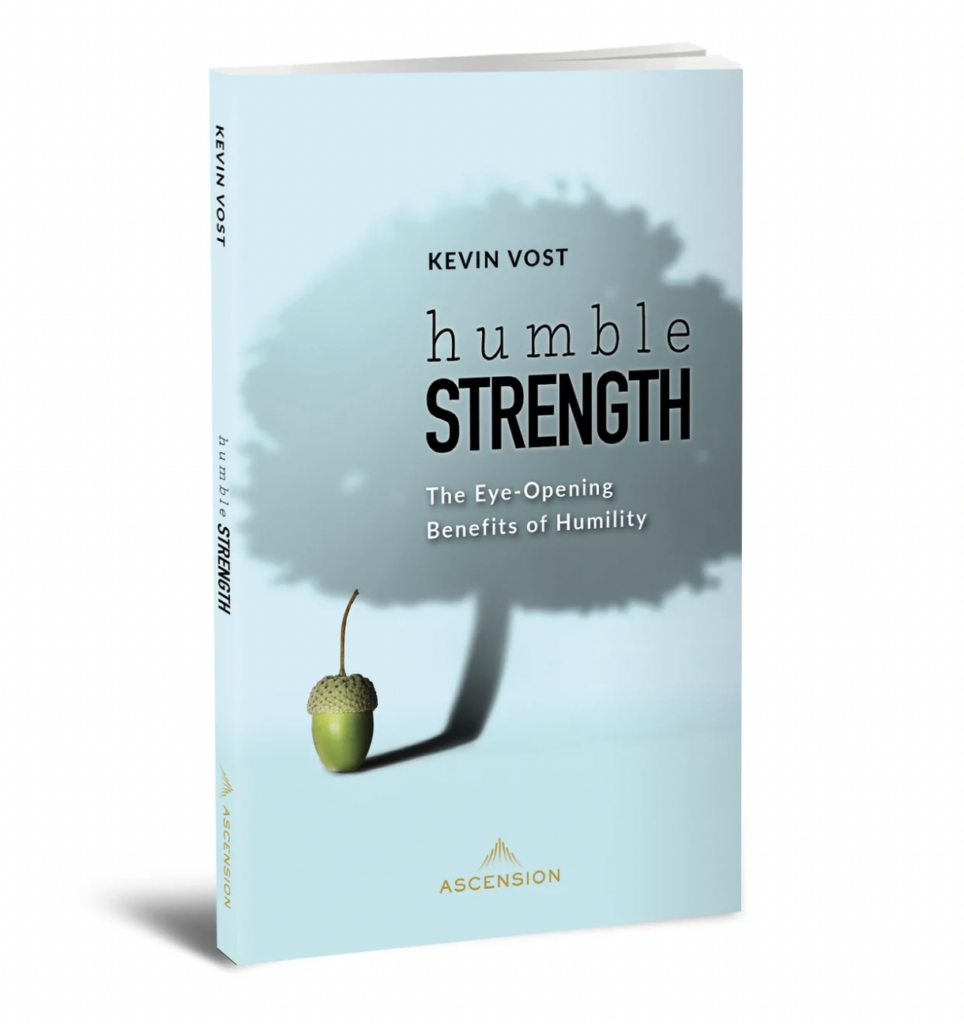 Discover What Humility Is (and Isn't!)
In Humble Strength: The Eye-Opening Benefits of Humility, Catholic author and clinical psychologist Kevin Vost shows that humility isn't self-hatred, but rather knowing your truest self through God's grace.
---
You May Also Like:
Humble Strength: The Eye-Opening Benefits of Humility [Book]