We all have our moments of being selfish, prideful, and just plain full of ourselves. It's a side effect of being human, and it's important to recognize those moments where we fall into sins of pride. It's also important to be able to recognize the people in our lives who may struggle more with this, and to learn how to pray for them.
Today, Jackie explains how to recognize true narcissism, and how we can pray for those affected by it.
Disclaimer: Jackie is not a psychologist and isn't trained to diagnose any mental disorder, but she's here to give you some advice about how to recognize and love people who might be on the narcissistic spectrum.
In this video, Jackie cites Dr. Greg Bottaro (https://www.catholicpsych.com/) and Dr. Ramani Durvasula (http://doctor-ramani.com/).
---
Meet Jackie and Bobby Angel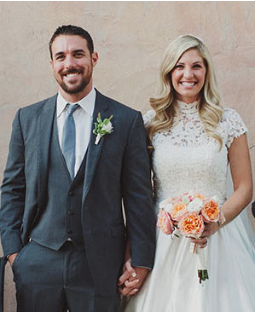 Jackie Francois Angel is a full-time worship leader and speaker. Bobby Angel is a campus minister and theology teacher at a Catholic high school. Married in 2013, they have four beautiful children and strive to grow in holiness each day!