Check out our editors' choice this week!
With new podcasts, articles, and videos being released every day, Ascension is striving to walk with you in your faith journey. But sometimes, we realize our mountains of content on everything from in-depth Scripture analysis to balancing family life can be a bit overwhelming.
So each week, our editors are highlighting some of our content to give you a taste of what Ascension has to offer.
---
NEWS
Poco a Poco is back! This remarkable album by Brother Isaiah of the CFRs had sold out, but is now back in stock. Get your copy of this limited edition CD now, and check out the music video for their hit single, Struggler.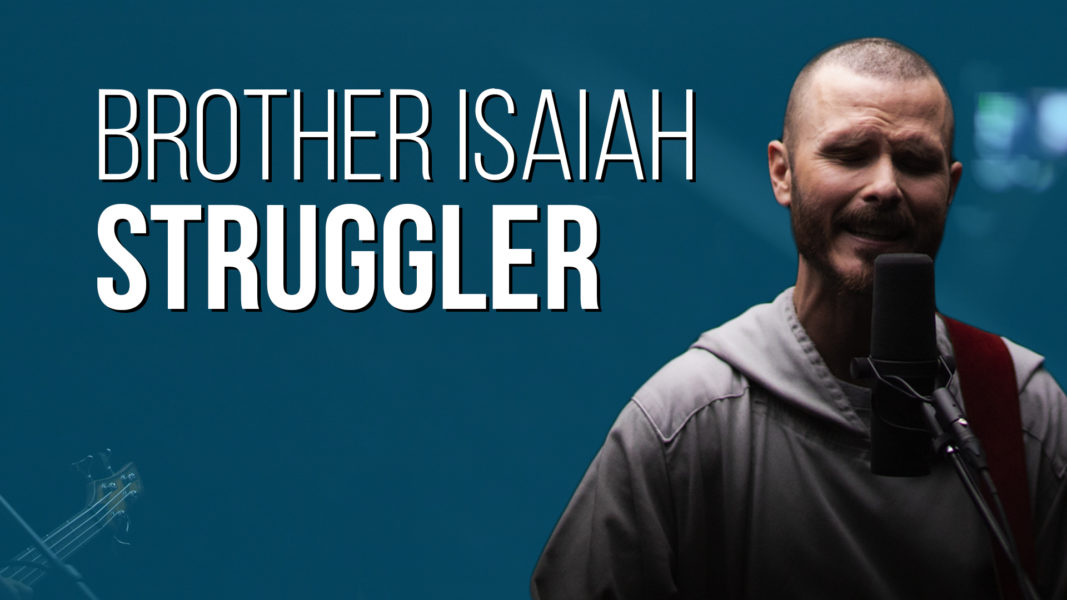 ---
ARTICLE
Chris Mueller, president and founder of Everyday Catholic, gets real about demons and what we can do to defeat them.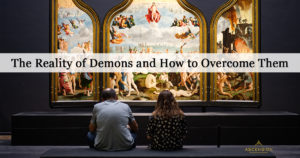 ---
PODCAST
Abiding Together continues their series on women Doctors of the Church. This week they discuss the incredible St. Hildegard of Bingen, who used her voice to help restore the Church. They also discuss places that we have lost our voice, the trap of self doubt, and letting God be strong in our weakness.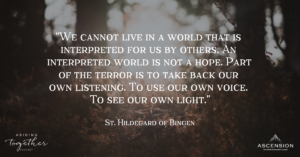 ---
VIDEO
Bobby Angel launches his first solo video on the new Ascension Presents channel, Jackie and Bobby Angel! He talks about how it can be difficult to remain humble when exercising like a Spartan. How can we make sure our efforts give glory to God and not ourselves?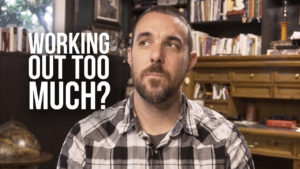 ---
You May Also Like: