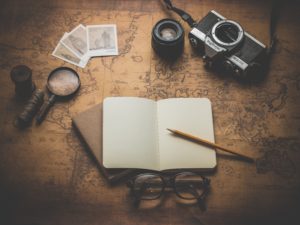 Do you remember the first time you truly experienced God? Perhaps it was seeing snow-capped peaks for the first time or the sense of smallness you feel when standing beside the ocean in its infinite splendor.
Whatever the case may be, there's no denying that God is all around us—all the time. And what better way to get closer to him than through helping the world find his love through a mission trip?
Before you begin, there are some important things you'll want to consider:
Although there are many benefits associated with travel, you should always make sure the focus of your mission trip is, above all else, to create new disciples, rather than simply to see the world. Getting to travel and immerse yourself in another culture is just an added bonus. Make sure you speak enthusiastically about your experiences with God's love so that you can make a lasting impression on those you meet.
Financing and budgeting are very important when picking a destination for your trip. If you're taking students along with you, it's important to consider what price range parents can afford. You may wish to offer a fundraising option for people who would otherwise not be able to meet the expense of the trip.
After you've gotten into the right mindset, you're ready to begin scouting the perfect location. Choose an area that is within your budget and also keep in mind the ages of the volunteers. If you're planning a mission trip for middle school and high school students, you'll need to plan around their school schedules and get special permission from parents well in advance of your trip.
Safety is a key consideration when traveling abroad. Take extra precautions for keeping your group out of harm's way, especially if you are traveling with minors. Sadly, some parts of the world have a greater terrorist threat and are less welcoming of Americans.
In some countries, laws, such as the legal drinking age, may be much different than in America. Talk to your youth and teen groups about enjoying the culture of another country without experimenting with drugs or alcohol, which may act as a bridge to an early addiction problem.
There are many considerations when it comes to planning a mission trip. By looking ahead, communicating the purpose of the journey, and promoting a sense of unity among volunteers, you can spread God's word and inspire others to lead good lives. All your hard work will pay off in the end for you and his new disciples.
Photo by Dariusz Sankowski on Unsplash.
---
You May Also Like: