Brother Malachy joins Fr. Mark-Mary to kick off Lent 2020 and answer the question: Who does Jesus say that you are?
He begins with a story about a time he got lost on Cumberland Island, South Carolina. While on a camping trip with his family, he was heading back to their campsite alone and decided to try and take a shortcut through the dunes. It wasn't long before he noticed that he was lost. He remembered something his father told him, that he could just look up at the sun and it could help him determine where he was and where he should go. Using this advice he was able to find his way back to the camp.
The world is lost when it comes to identity. Many of us don't know where we are or where we're supposed to go. The questions, "Who am I?" and "Where do I belong?" don't have easy answers for many of us today. God wants to remind us of our true identity. We were made in his image, we are his greatest creation.
At Jesus' baptism, God the Father said to Jesus and John the Baptist, "This is my beloved son, with whom I am well pleased." Then Jesus is tempted in the desert. These are not two random events that just happen to occur one after the other. The devil wastes no time. He goes right to the core of what God just said to his son, questioning him, "If you are the son of God …" and tempting him to betray his identity.
But Jesus knew his identity too well, and this helped him resist the devil's temptation. Knowing who we are as baptized Christians, sons and daughters of God, can serve as the sun in the sky that guides us in the wilderness this Lent.
Remember we are pilgrims. Little by little, we will make it. 
More content for Lent:
---
Meet Fr. Mark-Mary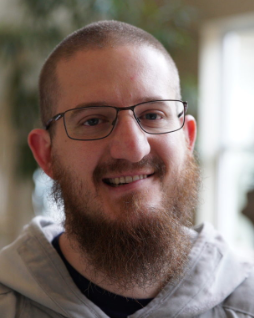 Father Mark-Mary was ordained as a Franciscan Friar of the Renewal (CFR) in 2018 and lives at a friary in the Bronx.
The mission of the CFRs is to wholeheartedly embrace Jesus through fidelity to the Church and her Sacraments. Paired with their commitment to prayer, contemplation, and study of Sacred Scripture, the CFRs serve those around them, especially the poor, in the footsteps of Christ.
Discover beautiful music from the CFRs here.