Where are you this Lent? Do you want more than what you have?
Start with this: it's not about us and what we can do. It's about a relationship. In this relationship, God gave us everything. Jesus gave up his life for our hearts. Maybe we're putting energy toward hiding something, like a sin. Imagine that this Lent you can be freed from whatever that may be. There are many chains in which a heart can be tangled, but Christ is the only one strong enough to break all of them. Instead of putting energy toward trying to break these chains, give your heart to God as a sacrifice this Lent.
The word "sacrifice" comes from the Latin words "sacer" (sacred) and "facer" (to make), so it essentially means to make something sacred. It means offering something to God so he can make it holy. What is God calling you to sacrifice this Lent?
"If you always do what you've always done, you'll always get what you always got," Fr. Mark Toups says. So think about offering something different to God this Lent, because God wants more for you.
Lent is for those who need a savior, forgiveness, and mercy. It's a chance to grow in the most important relationship we can have, with the God of the universe.
Welcome to the Ascension Lenten Companion with Fr. Mark Toups.
---
Meet Fr. Mark Toups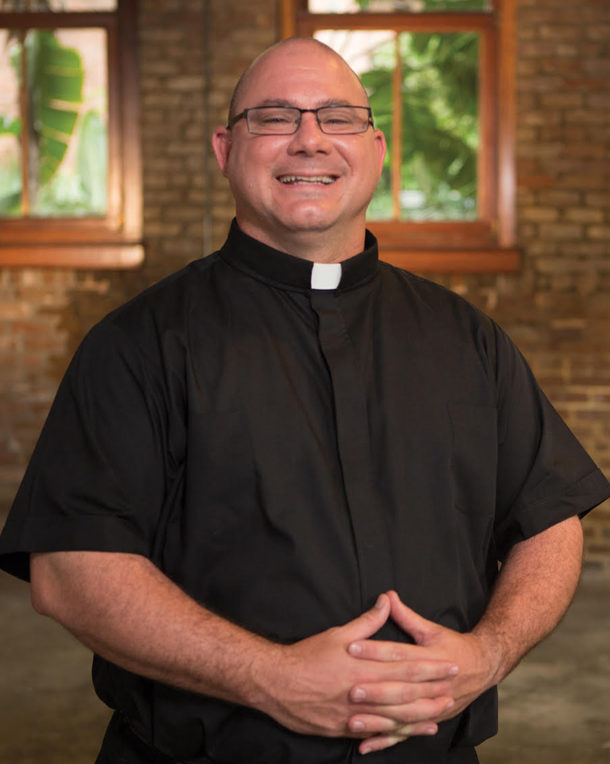 Ordained in 2001, Fr. Mark Toups is a priest for the Diocese of Houma-Thibodaux, where he serves the Diocese as Director of Seminarians. In addition, Fr. Toups works with the Institute for Priestly Formation, specializing in communications, development, and spiritual direction.
Fr. Toups has also served as pastor of St. Lucy's Catholic Church in Houma, LA and St. Luke's Catholic Church in Thibodaux, LA. He received his Master's of Divinity from Notre Dame Seminary in New Orleans. A college graduate of Nicholls State University, he is a native of Houma, LA.