Dr. Edward Sri explains that Lent is our forty days in the desert with Jesus. The New Testament roots of Lent lie in Jesus' forty days of fasting in the desert, and his forty days were prefigured by the Jews forty years of wandering in the desert.
This Lent, God is testing our hearts. He wants to make sure there is room for him to dwell. Dr. Sri shows us that there are three proven, saint-tested ways to make room for Jesus in our hearts this Lent: prayer, fasting, and almsgiving.
This Lent, don't be afraid to follow Jesus into the desert.
Check out Dr. Edward Sri's Lenten study, No Greater Love: A Biblical Walk Through Christ's Passion
---
Meet Dr. Edward Sri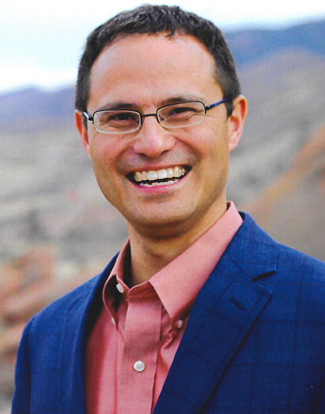 Dr. Edward Sri is a theologian, author and well-known Catholic speaker. He has written several best-selling books, including No Greater Love: A Biblical Walk Through Christ's Passion, A Biblical Walk Through The Mass, and Mary: A Biblical Walk with the Blessed Mother.
Dr. Sri leads pilgrimages to Rome and the Holy Land each year and is the host of the weekly podcast "All Things Catholic." He holds a doctorate from the Pontifical University of St. Thomas Aquinas in Rome and is an adjunct professor at the Augustine Institute.
He is a founding leader with Curtis Martin of FOCUS (Fellowship of Catholic University Students), where he currently serves as Vice President of Formation. He resides with his wife Elizabeth and their eight children in Littleton, Colorado.