Fr. Mark-Mary gives some practical advice on how to do Lent differently this year. It begins with having the right mindset. Namely, we ought to remember that Lent is a time to establish a deeper relationship with God. It facilitates conversation with the Lord, making it easier to grow in intimacy with him. Fr. Mark-Mary uses the prophet Hosea's words, from God to Israel, to convey how God calls us to draw closer to him during Lent in a similar way:
"Therefore, behold, I will allure her,
and bring her into the wilderness,
and speak tenderly to her."

Hosea 2:14
Lent is also a spiritual battle, though. Remember St. Paul's words to the Ephesians (not Galatians, as Fr. Mark-Mary accidentally states in the video):
"For we are not contending against flesh and blood, but against the principalities, against the powers, against the world rulers of this present darkness, against the spiritual hosts of wickedness in the heavenly places."

Ephesians 6:12
In his letter to the Romans, St. Paul also urges us to offer ourselves as a living sacrifice, and there's no greater time of year to do that than during Lent:
"I appeal to you therefore, brethren, by the mercies of God, to present your bodies as a living sacrifice, holy and acceptable to God, which is your spiritual worship."

Romans 12:1
Our Lenten practices ultimately will make us more free. To help explain this reality, Fr. Mark-Mary uses the analogy of an athlete training to prepare for game time. In life, game time is our everyday activities and encounters with others. Lenten practices allow us to work and strengthen the spiritual muscles we will need when it's game time. They help us grow in freedom as we will become more capable of living life to the fullest, since we grew in self-knowledge and learned to deny lesser goods through our Lenten sacrifice.
One good Lenten sacrifice Fr. Mark-Mary recommends is getting up fifteen to thirty minutes early, and giving that time to the Lord. This will cause us to take a look at how we unwind at the end of the day before, and it will start the day off right.
It's all about freedom. If you have finished Lent unchanged in years past, do Lent differently this year as Fr. Mark-Mary suggests, and experience this freedom he talks about.
More content for Lent:
---
Meet Fr. Mark-Mary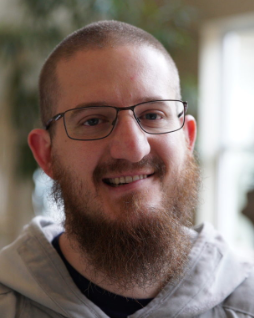 Father Mark-Mary was ordained as a Franciscan Friar of the Renewal (CFR) in 2018 and lives at a friary in the Bronx.
The mission of the CFRs is to wholeheartedly embrace Jesus through fidelity to the Church and her Sacraments. Paired with their commitment to prayer, contemplation, and study of Sacred Scripture, the CFRs serve those around them, especially the poor, in the footsteps of Christ.
Discover beautiful music from the CFRs here.