Welcome back for Season 5! In this episode, Sr. Miriam, Michelle, and Heather kick off the new year by discussing the concept of a "word of the year", a word given to us by God to help shape our heart, mind, and direction for 2019. They each share what they believe God has spoken to them for this year, how to cultivate it, and how we can listen to the voice of God and His guidance.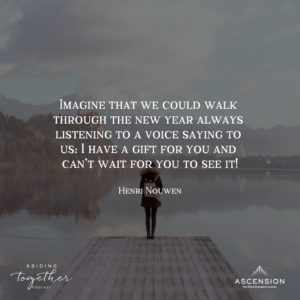 One Thing We Love This Week: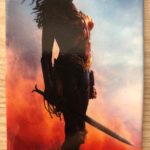 Sr. Miriam's One Thing – A Wonder Woman fridge magnet, gift from our friend Mary
Michelle's One Thing – The movie Pride and Prejudice
Heather's One Thing – The new movie Mary Poppins Returns!
Discussion Questions:
What is your word of the year? If you don't have one, how might you make room for God to speak to you about this coming year?
What practical things do you need to help this word take root and bear fruit in your life?
How could this be fruitful in your spiritual life?
What struck you from this week's podcast?
Journal Questions:
What does God want you to know through that word right now?
If you don't have a word of the year, what is happening in your heart when you think about the concept?
How will you make room for your word of the year from God?
Quote to Ponder:
"We must learn to live each day, each hour, yes, each minute as a new beginning, as a unique opportunity to make everything new. Imagine that we could live each moment as a moment pregnant with new life. Imagine that we could live each day as a day full of promises. Imagine that we could walk through the new year always listening to a voice saying to us:
"I have a gift for you and can't wait for you to see it! Imagine!
" – Henri Nouwen

Scripture for Lectio Divina – Isaiah 61:1-3
"The spirit of the Lord God is upon me, because the Lord has anointed me; he has sent me to bring good news to the oppressed, to bind up the brokenhearted, to proclaim liberty to the captives, and release to the prisoners; to proclaim the year of the Lord's favor, and the day of vengeance of our God; to comfort all who mourn; to provide for those who mourn in Zion— to give them a garland instead of ashes, the oil of gladness instead of mourning, the mantle of praise instead of a faint spirit. They will be called oaks of righteousness, the planting of the Lord, to display his glory."

---
Meet Your Hosts: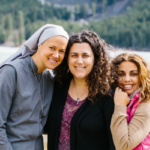 Abiding Together is a weekly podcast hosted by Michelle Benzinger, Sr. Miriam James Heidland, and Heather Khym. If you would like to contact the ladies of Abiding Together, email: abidingtogether@ascensionpress.com.