C.S. Lewis, in his book Till We Have Faces, suggests the idea that each of us has one complaint holding us back from God. This complaint is the root of our resistance to God, and it is most certainly based on a lie.
This Lent, ask the Holy Spirit to reveal to you what the issue really is. Do you think you're unworthy of God's love? Do you think God is uncaring and distant? Are you questioning God's plan for your life?
What is taking you away from God?
Snippet from the Show
"In order to attack weeds, you have to pull up roots."
RESOURCES
---
Meet Your Host, Colin MacIver: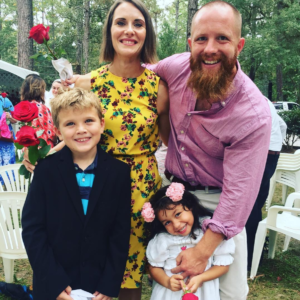 Colin is an enthusiastic transplant to vibrant Louisiana, where he lives with his beautiful wife Aimee and two energetic children, Leo and Zélie. His juggling act involves being a husband, a dad, a teacher, a youth minister, a musician and a national Ascension content creator and trainer.
In his spare time, he eats too many crawfish, savors king cake, plays one-on-one kickball with his son, and tries, for the life of him, to properly load the dishwasher.
Check out Colin's latest work with Ascension: Power and Grace: A Guide to the Catholic Sacraments and Quick Catholic Lessons with Fr. Mike.