Today on the Abiding Together Podcast, Sr. Miriam, Michelle, and Heather talk about the gift and calling of motherhood. Whether it be biological or spiritual motherhood, every woman is called to offer her maternity. Motherhood stretches our hearts to love more deeply and give new life to others. We talk about adoption and spiritual motherhood, which allows others to be born in our hearts as we image the gift of adoption that God has given to us.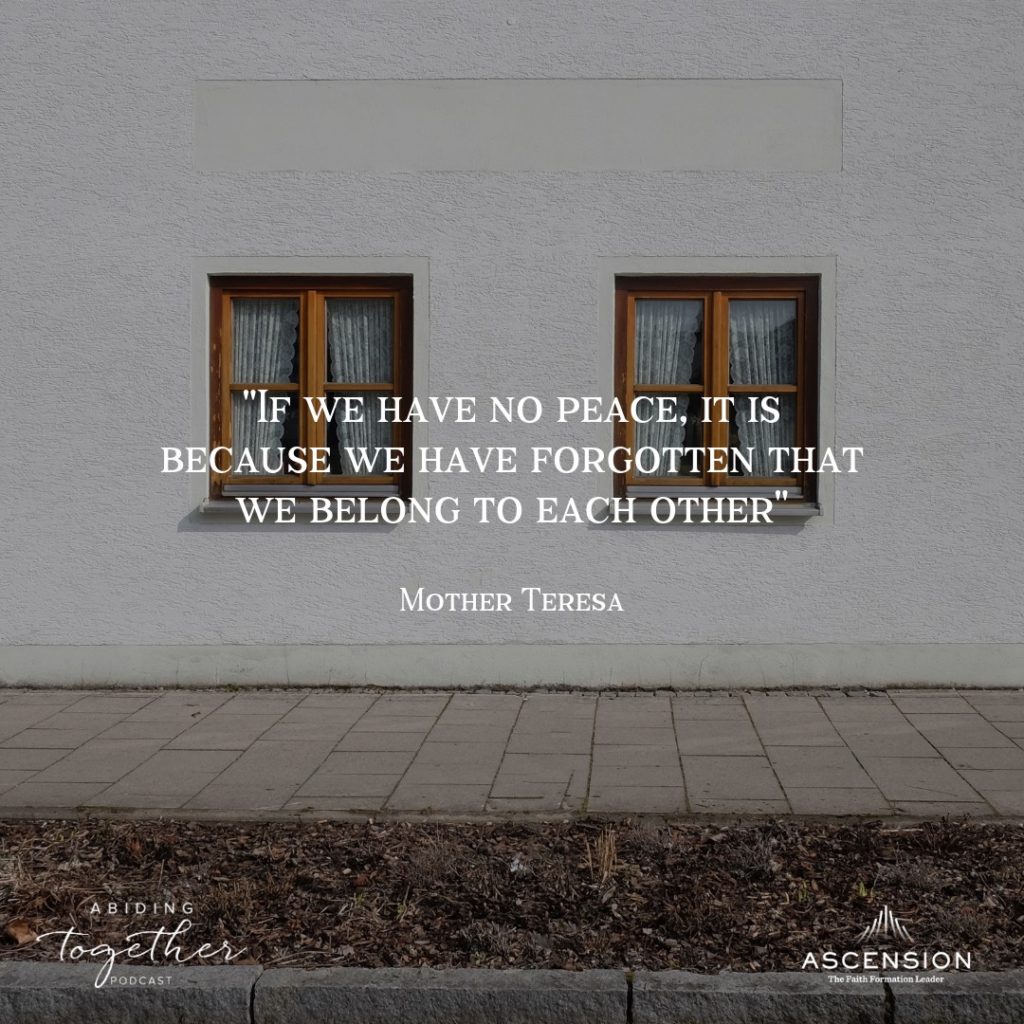 One Thing We Love This Week
Sister Miriam's one thing – the beauty of Bowling Green, Kentucky
Michelle's one thing – weekend getaways with her spouse
Discussion Questions
Where do you experience the joy of maternity and femininity?
What would you like Jesus to heal in your maternity and femininity?
How is God inviting you to expand your heart to love others?
What does it mean to be a life giver?
Journal Questions
Is there someone that God is placing on your heart to offer your gift of maternity to?
How does God need to expand your view of motherhood?
Reflect on your relationship with Our Blessed Mother. How can you grow in this?
Quote to Ponder
"If we have no peace, it is because we have forgotten that we belong to each other" – Mother Teresa

Scripture for Lectio Divina – John 19:26-27
When Jesus saw his mother and the disciple whom he loved standing beside her, he said to his mother, "Woman, here is your son." Then he said to the disciple, "Here is your mother." And from that hour the disciple took her into his own home.
---
Meet Your Hosts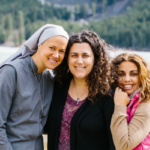 Abiding Together is a weekly podcast hosted by Michelle Benzinger, Sr. Miriam James Heidland, and Heather Khym.
If you would like to contact the ladies of Abiding Together, email us at abidingtogether@ascensionpress.com