The St. Ignatius prayer for generosity asks God to take away worldly comforts so we can fully rely on him … and it's quite impactful.

You may be thinking, "Why should I ask God to make me uncomfortable?"

Catholic prayers and practices that limit our desire for earthly comfort (like fasting, or the Litany of Humility) help us discover that true comfort and peace are in Christ alone. 
Snippet from the Show
"A prayer for generosity is a prayer to lose yourself, and find yourself again in Christ."

St. Ignatius Prayer for Generosity
Dear Lord teach me to be generous; teach me to serve you as you deserve, to give and not to count the cost, to fight and not to heed the wounds, to toil and not to seek for rest, to labor and not to ask for reward, save that of knowing that I do your will. Amen. 

---
Meet Your Host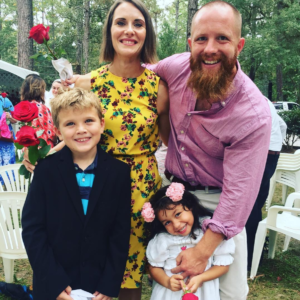 Colin is an enthusiastic transplant to vibrant Louisiana, where he lives with his beautiful wife Aimee and two energetic children, Leo and Zélie. His juggling act involves being a husband, a dad, a teacher, a youth minister, a musician and a national Ascension content creator and trainer.
In his spare time, he eats too many crawfish, savors king cake, plays one-on-one kickball with his son, and tries, for the life of him, to properly load the dishwasher.
Email Colin at thetightropepodcast@ascensionpress.com
Check out Colin's latest work with Ascension: Power and Grace: A Guide to the Catholic Sacraments and Quick Catholic Lessons with Fr. Mike.