Today on the Abiding Together Podcast, Sr. Miriam, Michelle, and Heather recap their conference on restoring the beauty with special guest Fr. Josh Johnson. We talk about the four themes of our weekend and how this applies to all of us at every stage in our spiritual journey. We also discuss what it looks like to have restored hearts, femininity, hope, relationships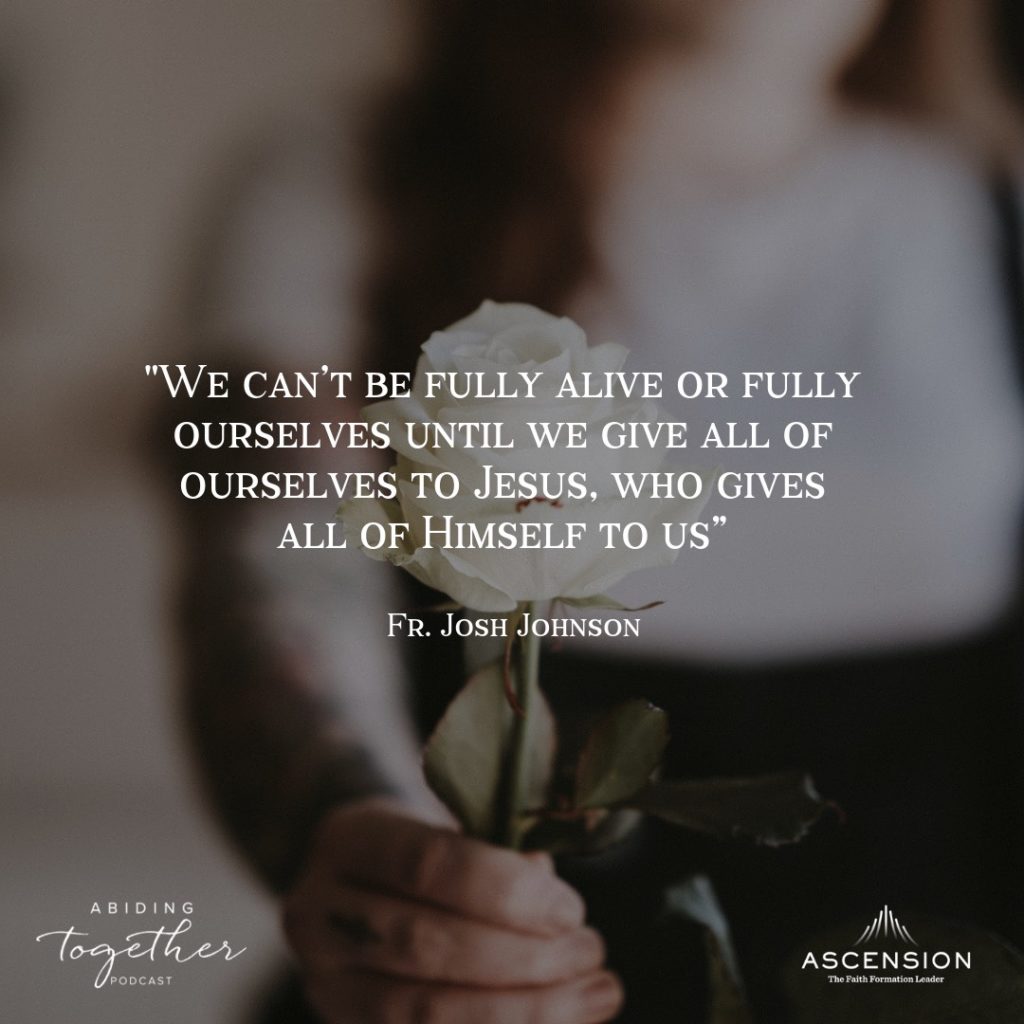 One Thing We Love this Week
Sister Miriam's one thing – Book by Dr. Conrad Bars I Will Give Them a New Heart
Michelle's one thing – Being together
Heather's one thing – Her husband Jake (also the incredible Hannah Van Noort)
Fr. Josh's one thing – Fr. Lucio Choi & Heather's family
Discussion Questions
Fr. Josh said that when we allow Jesus into our painful places that he will not hurt us, he will only love us. What does this stir in you?
Sometimes we can brood and focus on our pain or lies more than the truth. What does this do to your heart when you do this? How can you change this pattern?
The word restore means to stand again. What is a part of your life that you would like the Lord to raise you up, to stand again?
Where in the garden of our souls is Christ present, but we don't recognize him?
What is one area from your childhood that God wants to restore in you?
What does it mean to restore the beauty in the Church?
Journal Questions
God asks us, "would you let me love you in your deepest shame and vulnerability?" Journal your own prayer response to this question.
If we are in relationship with Jesus and know his voice, we can better perceive where he is in challenging moments in our life. Pause and reflect on where Jesus is right now in the difficulties of your life.
How is God asking you to restore the beauty in yourself and the Church?
Quote to Ponder
"How many times in our life is Christ present in our garden, in our soul, but we think he is the gardener?" – Sister Miriam

Scripture for Lectio Divina – Lamentations 5:21
"Restore us to yourself, Lord, that we may return; renew our days as of old."
---
Meet Your Hosts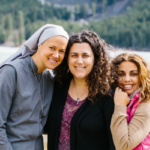 Abiding Together is a weekly podcast hosted by Michelle Benzinger, Sr. Miriam James Heidland, and Heather Khym.
If you would like to contact the ladies of Abiding Together, email us at abidingtogether@ascensionpress.com