Friendships can be difficult and tumultuous but can also bring so much goodness to our lives. So, how do you strive for good friendship? How do you handle conflict or talking through tough topics with friends? Fr. Josh offers his insight and advice for navigating difficulties in friendship.
Snippet from the Show
"You must be willing to lose a friendship for the sake of their salvation."
---
Shownotes
Glory Story (2:00)
Listener Question (7:29)
A Tool for Fraternal Correction: DTCPP
Dynamics of Relationship Matter
Timing Matters
Determine the Time
Communication Matters
Prayer Matters
Processing Matters
Saint Story: Jean Baptiste and Henry Michael Busche (22:25)
---
Resources
---
Meet Fr. Josh Johnson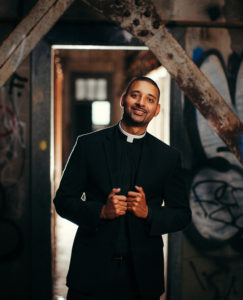 While Fr. Josh was raised Catholic, he didn't like the Church growing up. Then, one day in adoration, he fell in love with Jesus and received the call to become a priest.
Now, Fr. Josh is the Vocations Director of the Diocese of Baton Rouge in Louisiana. He is a presenter in four of Ascension's programs: Altaration, YOU: Life, Love, and the Theology of the Body, The 99, and Connected: Catholic Social Teaching for This Generation, as well as the author of Broken and Blessed: An Invitation to My Generation, Pocket Guide to Adoration, and co-author of Pocket Guide to Reconciliation.