Ask Fr. Josh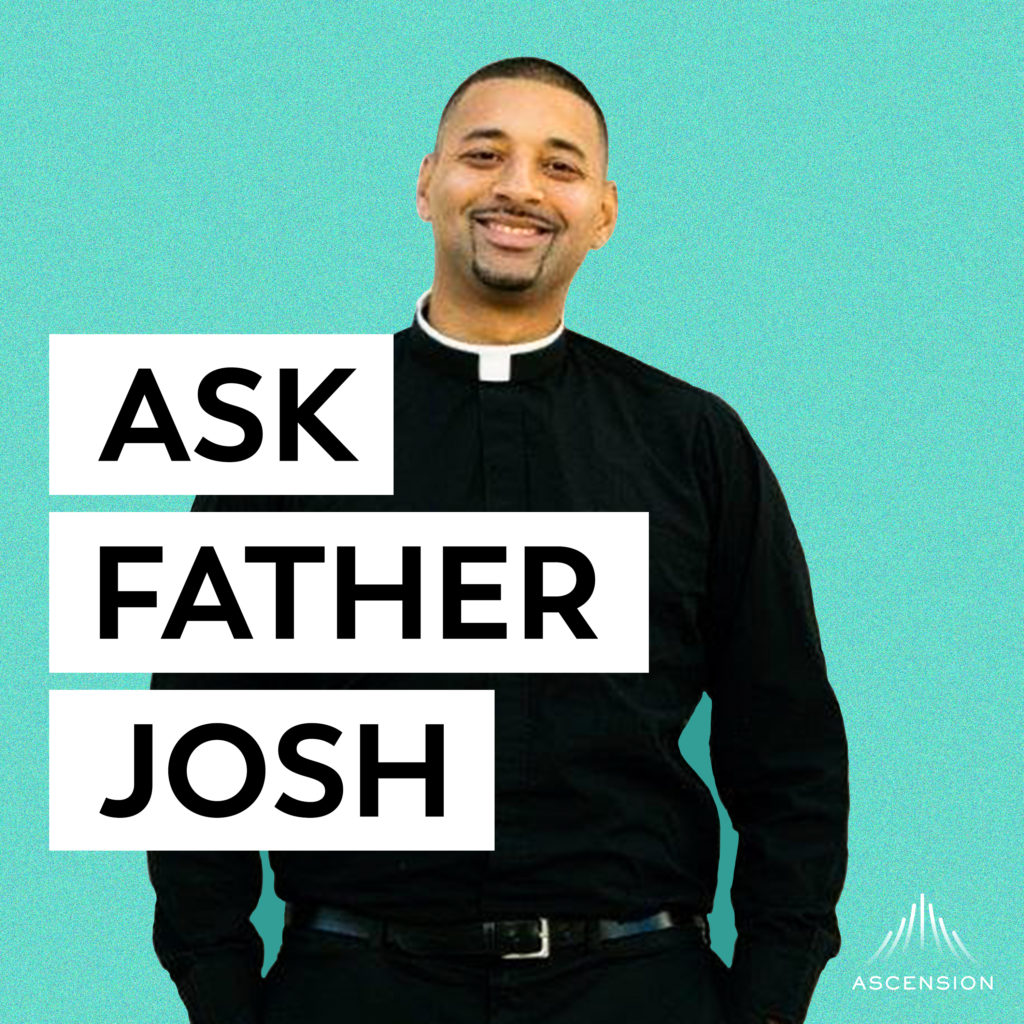 What's up and welcome to Ask Father Josh, the podcast where I get to listen to your questions, pray with them and hopefully respond in such a way that is helpful for you in your walk towards eternity and becoming a saint! Each episode, I'll address three to four of your questions dealing with morality, spirituality, relationships, evangelization, catechesis, scripture and more! I'm not perfect, and I can't guarantee that my advice is going to be perfect or make things easy, but I'll do my best as a priest and friend to guide you.
-Fr.Josh Johnson
Meet Your Host: Fr. Josh Johnson
While Fr. Josh was raised Catholic, he didn't like the Church growing up. One day, in adoration, he fell in love with Jesus and received the call to become a priest. Now, Fr. Josh is the pastor for Our Lady of the Holy Rosary Catholic Church in Louisiana, and the Director of Vocations for the Diocese of Baton Rouge. He is the presenter in two of Ascension's programs: Altaration, and YOU: Life, Love, and the Theology of the Body and the author of Broken and Blessed: An Invitation to My Generation and Pocket Guide to Adoration.
Text ASKFATHERJOSH to 33-777 to subscribe to Fr. Josh's weekly email list.
To submit your question to Father Josh, please fill out the form below.