Welcome to EKSB, your weekly Catholic podcast on evangelization. I'm your host, Mike "Gomer" Gormley, and I'm joined, as always, by my co-host, Dave "The Masked Pamphleteer" Van Vickle. Today we're answering questions and handing out sweet sweet nicknames. We talk about how to make men's groups less painful, what to do if your parish has little to no money, our essential reading list for people who want to evangelize, resources for introducing kids to Eucharistic Adoration, and the Pew Research study on the True Presence in the Eucharist. 
We want to hear from you! Email us at eksb@ascensionpress.com with your story, question, or comment—or if you've got a new nickname for Dave.
Snippet from the Show
"If you can teach what the Church actually believes about the True Presence, and then set up an encounter in Adoration, you will bring people to Jesus in droves."
SHOWNOTES
Chaz The Man writes:
Hey guys! Love the podcast. I have been asked to start/lead a men's group at our parish. We have a mini retreat this weekend and I spoke to the guy leading about what were we going to do following the retreat to keep and engage the men coming. In turn he said great idea … so now I have the reins on it which I'm pumped about but I don't want it to be your typical old guys drinking coffee and talking about surface topics. 

My idea was to first give my testimony to show them how God can polish a turd:) Then I was thinking about something light to build trust and something that doesn't require much from them except to show up! I was thinking just reading the Gospel for the coming Sunday in the same small groups every week and talking about it. How it applies to our life, what we take from etc. Then maybe do a book study. Thoughts?

Luke the Seminarian writes:
Dear Gomer and Dave 'too hot to handle, too cold to hold' VanVickle, I'm an English Seminarian preparing for ordination to the diaconate this coming year and I just wanted to say thank you for the great work you're doing on the podcast and to ask a question. In the UK we face a lot of the same problems as you do in the states, our people generally aren't well formed and we struggle for volunteers; but on top of that our weekly collections tend to be so low that paid employees aren't typically realistic for most parishes. We can't afford to pay a director of religious education or evangelisation and these things tend to fall (along with everything else) on the priest. 

So I suppose my question is, what would you guys suggest as the absolute basics to start building from for a priest to get in place that he can manage reasonably alongside all of his other duties? I realise that it's a big question, sometimes it seems a little overwhelming!

I've read a lot of the books, Divine Renovation etc, but a lot of the time their starting position is so radically different from our average parishes that it's difficult to think how you would even start to implement them. Please be assured of my prayers and keep up the great work.

Aaron the Book Nerd writes:
Hey fellas, love the podcast. Can't get enough. Was hoping you could help me out with a few things. First off, you make a ton of book recommendations on the podcast, but I was hoping you could narrow it down a bit for me. 

I am a cradle Catholic who recently went through sort of a conversion experience where I feel I am being called to evangelize and bring the Gospel to people to advance the Kingdom of Heaven on Earth; however, I am extremely new to evangelization and so was looking for one or two key books that you believe every evangelist should read.

Secondly, our parish asked for anyone interested in prison ministry to reach out to them. This is another area where I feel I am being called, but it seems like I may be the only at my parish called to do so, as I seem to be the one now leading the charge to start the prison ministry at my parish while getting advice from another parish with an already established prison ministry.

So my question is ….any advice? God Bless.
Aaron the Adorer writes:
Hello, Michael Gormley and Dave "Milk and honey" Van Vickle! First off, thank you. I have been listening to your podcast since day one and, while I haven't always been faithful to the 5 practical tips each week, they have stretched me in ways I was afraid of in the past. In fact, the tips stretched me enough to take up a position in July at a local parish collaborative (2 parishes sharing resources) up here in Massachusetts as the Director of Lifelong Faith Formation. Your insights, challenge and resources (especially Sherry Weddell's book) has been transformative for me and my family. I cannot thank God enough for the ways your podcast has prepared me for a deeper commitment as a disciple. 

The other reason I am e-mailing you is in reference to something Dave mentioned in one of the recent podcasts: guiding kids through an experience of Adoration. After the most recent Pew poll that just came out on Catholics and their understanding (or lack-there-of) of the Eucharist, I am wanting to focus the efforts of our religious ed and faith formation on the Real Presence and Adoration. I am hoping to have each grade level experience one hour of Adoration over the course of the year. Do you have any resources that you have used that would help make this a success for the various age groups? You mentioned just doing this with 4, 5 and 6 year olds. Do you avoid Adoration with the older kids? If so, why? Do you have any other ideas of how to ignite the older kids' hearts for love of the Eucharist?

Also, better yet, I am wondering if, in light of the recent Pew research poll on Catholics and belief in the Eucharist, you were planning on focusing in on the Eucharist as a jumping off point for evangelization? It seems to be something people struggle with accepting nowadays (though I suppose one could say people have always struggled to accept this teaching, as they did in Jesus' own earthly ministry!). It is easy for the modern relativistic-thinking Catholic to pick and choose themselves away from this HARD teaching of Jesus. It seems like an area that needs some doubling-down on in our Church here in the US. In any case, know of my gratitude and prayers.
Five Practical Takeaways
1. Research weekly lectionary devotionals, like The Word Among Us
2. Pray for Luke the Seminarian!
3. Read The Way of the Disciple by Erasmo Leiva-Merikakis
4. Go to Adoration or take your kids to ten minutes of Adoration.
5. Share this podcast with at least one person!
Resources and Events
---
Meet Your Hosts
---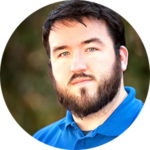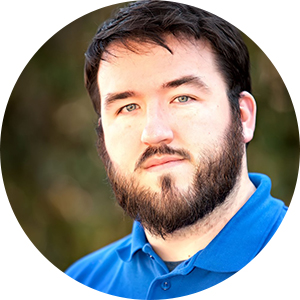 Michael "Gomer" Gormley
Michael has been leading evangelization and ministry efforts for the past ten years, both as a full-time parish staff member and as a speaker and consultant for parishes, dioceses, and Catholic campus ministries.
He is also the founder and creative director of LayEvangelist.com, and the producer and cohost of a Catholic young adult podcast Catching Foxes, which discusses the collision of Faith and Culture.
He is married to his college sweetheart, Shannon. Together they have about 1,000 children and get about 3 hours of sleep a night, which is alright by him.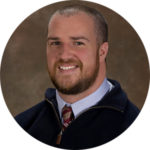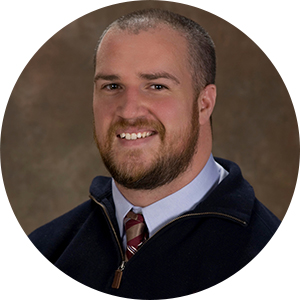 David "Dave" VanVickle
Dave VanVickle fell in love with the Lord at the age of fourteen. Since then, he has dedicated his life to bringing others into a radical relationship with Christ.
He is a speaker and retreat leader. His programs focuses on proclaiming the universal call to holiness, authentic Catholic spirituality, spiritual warfare and deliverance. Additionally, Dave has over ten years of experience assisting Priests with their ministries of exorcism and deliverance.
Dave resides in Pittsburgh with his wife Amber and their five children: Sam, Max, Judah, Josie and Louisa.