Dave "The Dutch Shnauzer" VanVickle and I (Michael "Gomer" Gormley), tell you how to start catalyzing parish evangelization and how not to make the kinds of mistakes we made when we were but young, eager, parish evangelization greenhorns.
Snippet from the Show
This is not the time for good priests, good bishops, and good Catholics; it is a time for heroic priests, heroic bishops, and heroic Catholics.
---
Shownotes
Listener Feedback from Amanda
Last week I met with a local parish priest to talk about the possibility of creating an evangelization position at his parish. I'm a former campus missionary (Brew City Catholic, I think Gomer spoke at one of our annual conferences!) and Father wanted to invite me to help him convince his parish and finance councils that creating a dedicated Director of Evangelization position would benefit the parish. In order to do this, he asked if I'd be able to develop something like a 5 year plan. As soon as I left that meeting I searched "Parish evangelization podcasts" which is how I came across the two of you! In the past week, you've become my favorite podcast. I love the practicals! My question for you is this: where should I start? Do you have any resources that I could explore as I begin to develop this plan? My "Step One" as it were is simply to start an intercessory prayer group, but I'm rather intimidated by what is a very daunting task. If we succeed in convincing the council that this position is worth it, I would in fact be the only full time person on staff. Our religious education program is through a different parish. It would be the pastor and I starting almost essentially from scratch. This is a vague request, but I appreciate any wisdom you can share!

8 Things to Consider When Developing a Parish Evangelization Plan
ADULTS NEED CONVERSION: Most Catholic parish employees and volunteers do not think adult Catholics need evangelization, but they desperately do. Evangelicals convert adults. They target adults and they get them. We don't because we just make assumptions about faith and conversion.


STUDY OF EVANGELIZATION: Your parish council and finance council needs to understand the Church's vision of evangelization and Catholic discipleship. You need to study the heck out of this so it becomes second-nature to you and you can educate the staff, the councils, and any key stakeholders.


START AT THE END OF CHRISTIAN DISCIPLESHIP: List the qualities of a Catholic disciple in your parish. What are the different aspects of following Christ that matter most. Then ask yourself, "What do we currently offer and what new things need to come into being that will lead people to this end goal of discipleship?"


THE PITCH NEEDS A TIMELINE: Your councils want practicals. Your case becomes stronger when you offer a timeline and your strategic initiatives to them to consider.


SOW THE SEEDLINGS YOUR FIRST YEAR: Councils want to see the sizzle, "What are you offering us now?" They want to see where the money goes quickly, but you need the time to build up discipleship. So, create seedling programs that are short and sweet that will perhaps later be developed into full-blown ministries or processes. This demonstrates your are building something and you take away their anxiety.


THE FORMALIZED GOAL OF ONE-ON-ONE MINISTRY: Part of my job is meeting one-on-one with people and working with them. Start with the classes and funnel them down to the small group. From the small group, try to connect with them one-on-one. Also, the people in the office and the pastor and the councils and any other stakeholders need to see that meeting one-on-one is an essential part of your ministry. Others will gossip incessantly that you aren't doing your job because you aren't in your office. But meeting with people is your job.


PARTNER WITH ALREADY EXISTING MINISTRIES: The lowest hanging fruit is partnering with the ministries and groups that already exist at your parish. Your job will be to change the culture toward evangelization, constantly holding evangelization up to them and showing them how central it is to the Catholic life. Offer retreats, days of reflection, brief talks, testimonies, whatever it takes to these groups to spread the gospel.
TAKE INTO ACCOUNT THE PARISH'S CULTURE: Do not, for the love of Christ, try to put a round peg in a square hole. Understand your parish's culture and specific ministries' cultures before you start imposing your approach onto them. Realize culture is expressed through things like schedules and priorities at the parish. Do your best to work within the culture to change the culture, but don't think you'll be successful if you blindly start throwing things around. Nothing will stick. Nothing will change, unless you're patient!
Five Practical Takeaways
Pray for the Councils who will make these decisions. And listeners, let's all pray a Hail Mary right now for Amanda, her pastor, and her parish.
Meet regularly with a group of like-minded people in the parish to pray and discuss the missionary nature of the Church and the parish.
Come up with your top three essential tasks of a director of evangelization and email them to us. We will figure out what to do with them.
List five things besides going to Mass that makes someone a practicing Catholic.
Do something daring for the gospel.
Resources
---
Meet Your Hosts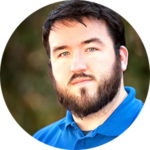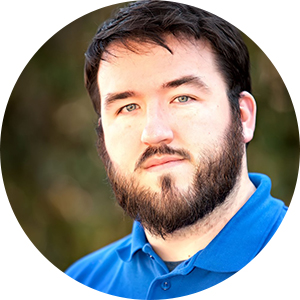 Michael "Gomer" Gormley
Michael has been leading evangelization and ministry efforts for the past ten years, both as a full-time parish staff member and as a speaker and consultant for parishes, dioceses, and Catholic campus ministries.
He is also the founder and creative director of LayEvangelist.com, and the producer and cohost of a Catholic young adult podcast Catching Foxes, which discusses the collision of Faith and Culture.
He is married to his college sweetheart, Shannon. Together they have about 1,000 children and get about 3 hours of sleep a night, which is alright by him.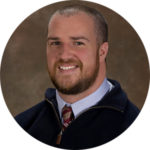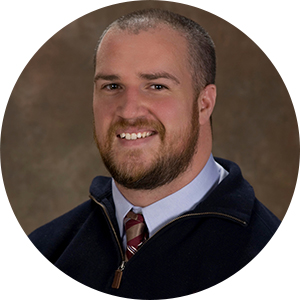 David "Dave" VanVickle
Dave VanVickle fell in love with the Lord at the age of fourteen. Since then, he has dedicated his life to bringing others into a radical relationship with Christ.
He is a speaker and retreat leader. His programs focuses on proclaiming the universal call to holiness, authentic Catholic spirituality, spiritual warfare and deliverance. Additionally, Dave has over ten years of experience assisting Priests with their ministries of exorcism and deliverance.
Dave resides in Pittsburgh with his wife Amber and their five children: Sam, Max, Judah, Josie and Louisa.