What does it mean to forgive like Christ does? Jesus tells us to forgive others, but what exactly does that look like? What is required of us in order to truly forgive someone? Fr. Josh answers these questions and offers an example of a woman who forgave in an incredible way.
Snippet from the Show
The more we look at Jesus, the better we can imitate him.
---
Shownotes
Glory Story (1:21)


Listener Question (3:00)
How are we supposed to forgive people who never apologize or never admit that what they did was wrong?
-Anonymous
Saint Story: Marie-Clémentine Anuarite Nengapeta (11:35)
---
Resources
---
Meet Fr. Josh Johnson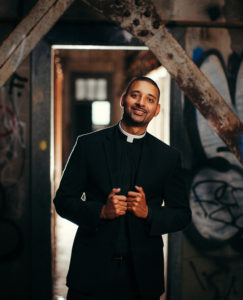 While Fr. Josh was raised Catholic, he didn't like the Church growing up. Then, one day in adoration, he fell in love with Jesus and received the call to become a priest.
Now, Fr. Josh is the Vocations Director of the Diocese of Baton Rouge in Louisiana. He is a presenter in four of Ascension's programs: Altaration, YOU: Life, Love, and the Theology of the Body, The 99, and Connected: Catholic Social Teaching for This Generation, as well as the author of Broken and Blessed: An Invitation to My Generation, Pocket Guide to Adoration, and co-author of Pocket Guide to Reconciliation.