The day of Christmas has passed, but the Carnival celebration has just begun.

Louisiana transplant Colin MacIver describes the Carnival season that starts on Epiphany and lasts until Mardi Gras.

This season is often associated with excess and vice, but there are all kinds of worthwhile traditions that Catholics love.
The colors of the season, for example, represent the three liturgical seasons it intersects: Gold for Christmas, green for Ordinary Time, and purple for Lent.

Using moderation, you can really appreciate the Carnival celebration and use it to rejoice in Christ's coming.
Grab some friends and some king cake and have a blast!
---
Snippet from the show

We can celebrate and rejoice in an ordered way that wakes up a sense of enjoyment and wonder toward the kingdom of God.
---
Meet Your Host, Colin MacIver: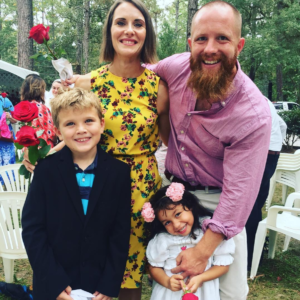 Colin is an enthusiastic transplant to vibrant Louisiana, where he lives with his beautiful wife Aimee and two energetic children, Leo and Zélie. His juggling act involves being a husband, a dad, a teacher, a youth minister, a musician and a national Ascension content creator and trainer.
In his spare time, he eats too many crawfish, savors king cake, plays one-on-one kickball with his son, and tries, for the life of him, to properly load the dishwasher.
Check out Colin's latest work with Ascension: Power and Grace: A Guide to the Catholic Sacraments and Quick Catholic Lessons with Fr. Mike.