The annual commemoration of Christ's birth begins the Christmas cycle of the liturgical year. Advent is a season of preparation during which many Christians make themselves ready for the nativity of Jesus at Christmas.
---
"Advent invites us to a commitment to vigilance, looking beyond ourselves, expanding our mind and heart in order to open ourselves to the needs of people…"
Pope Francis
---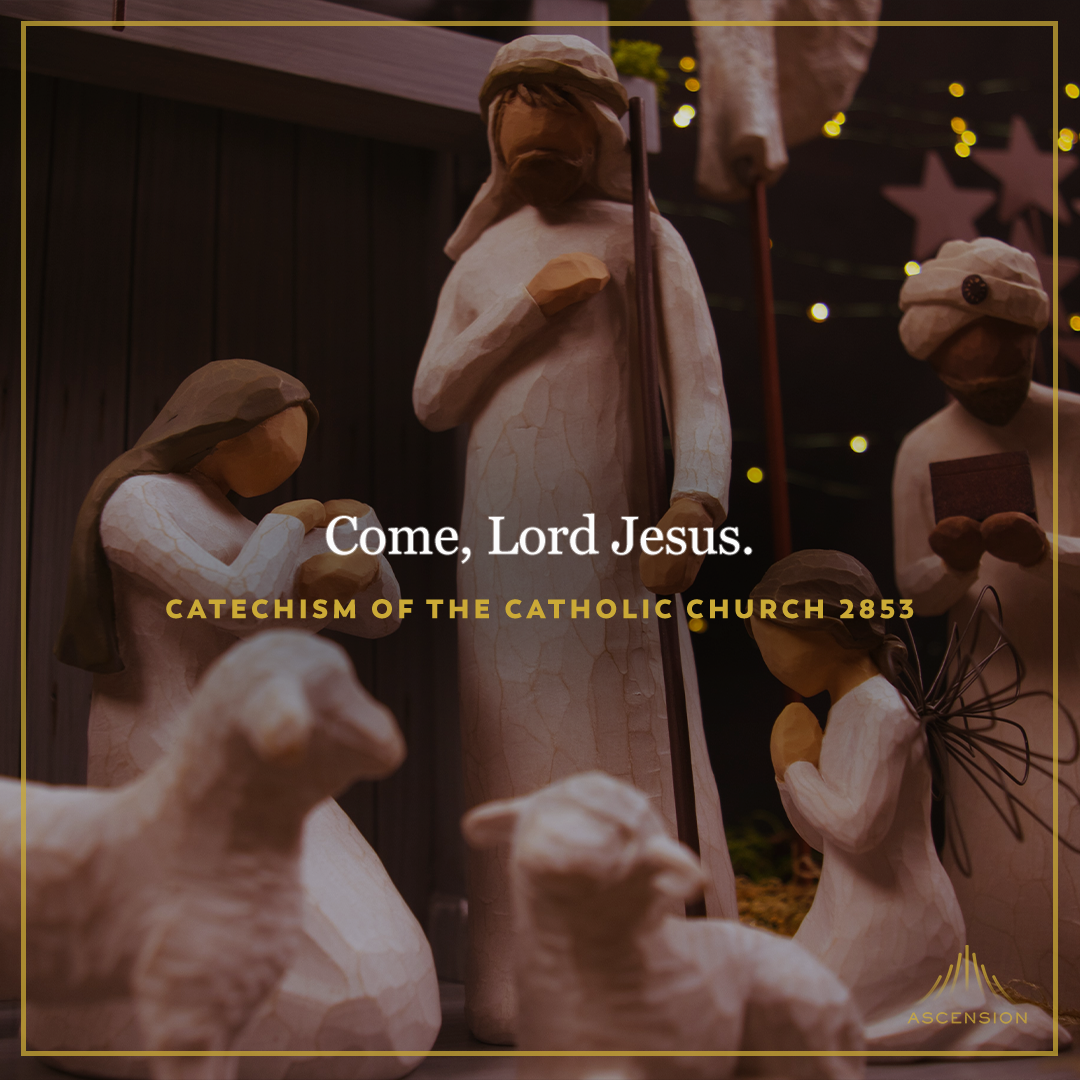 During the four weeks leading up to Christmas, the Catholic Church calls believers to ready their hearts for the joyous celebration of our Lord's birth. This Advent, spend time in prayer and faithful preparation to participate more deeply in the Christmas season and celebrate with great happiness the true meaning of this joyous time.
If you like reading books and are looking for ways to avoid getting lost in the over-commercialization of the holiday season, we invite you to discover Ascension's Advent book collection:
The recommended children's books help prepare young hearts for Christmas.
The recommended adult books will help you prepare, find quiet, and discipline your heart during the Advent and Christmas season.
We understand that this time of year can be especially difficult for those who are missing a loved one or experiencing hardship. We hope you may find some comfort in knowing that Ascension—and the entire Ascension community—are praying for you. We pray that your heart may be filled with abundant peace this Advent and Christmas season.
Thank you for giving Ascension the opportunity to walk beside you on your spiritual journey, by sharing the truth and beauty of the Catholic Faith.
---
Many of the Advent book titles will be discounted for Black Friday and Cyber Monday from November 25-28, 2022.
---
You May Also Like: