"And a ruler asked [Jesus], 'Good Teacher, what shall I do to inherit eternal life?'… Jesus answered, 'You know the commandments: 'Do not not commit adultery, Do not kill, Do not steal, Do not bear false witness, Honor your father and mother.' And he said, 'All these I have observed from my youth.' And when Jesus heard it, he said to him, 'One thing you still lack. Sell all that you have and distribute to the poor, and you will have treasure in heaven; and come, follow me.' But when he heard this he became sad, for he was very rich. Jesus looking at him said, 'How hard it is for those who have riches to enter the kingdom of God! For it is easier for a camel to go through the eye of a needle than for a rich man to enter the kingdom of God.' Those who heard it said, 'Then who can be saved?' But he said, "What is impossible with men is possible with God.

Luke 18:18-27
Nurturing a Generous Heart
The Scriptures speak again and again of the need to renounce earthly wealth and possessions in order to acquire the spiritual treasures of heaven. Jesus speaks throughout the gospels of the need to provide for the poor and the weak or marginalized. In these requests, I hear a call for service, generosity, and selflessness regarding the material goods we have been given in this life. And while this above verse may cast a more negative look on wealth in regards to heaven, in answer to the question of "who then can be saved?" Jesus simply replies that with God, all is possible.
And indeed, I would argue that one simply having wealth is not the greatest concern Jesus is getting at so much as what one does with that wealth and their view toward their wealth. For example, in Proverbs 3:9-10 we are told:
"Honor the Lord with your substance
and with the first fruits of all your produce;
then your barns will be filled with plenty,
and your vats will be bursting with wine."
And similarly, in Deuteronomy 8:18:
"You shall remember the Lord your God, for it is he who gives you power to get wealth; that he may confirm his covenant which he swore to your fathers, as at this day.
Both of these verses speak of the importance of recognizing that the source of our earthly accomplishments and good fortune comes from the Lord and thanking him through the ways we use our money and material goods. For whatever gifts we have been given: family, friends, job, money, are all in thanks to the Lord and the gift of life he has given us which has enabled us to build wealth and prosperity in this life. Thanking the Lord for what we have, regardless if one is rich or poor, is to recognize that God is more valuable and above our earthly things. In contrast, it is in developing an entitled or selfish mentality toward our wealth and possessions that gets us into trouble. As long as our love for God comes before our love for money or possessions, I believe we can please God with our efforts of working hard as well as in the fruits that come from our labor.
Ways to Share Wealth
Indeed, a lot of good can be done with the money that we receive in this life. If many are poor or in need of aid and assistance, then we need those with monetary means to come to their aid. We need funds for the operations of our churches, retreat centers, schools, and hospitals. Instead of spending all of one's income on oneself, we are asked to consider ways we can give for the good of others.
Contribute to the Sunday collection.
This is probably one of the easiest ways to give back to the Church. A collection is often offered up physically at each Mass or virtually through online and donations can be made each week by parishioners to fund the many church programs, maintenance projects, or ministries of the parish. Every individual and family should consider what is reasonable for them to give, but even if an individual can only give a few dollars a month, they are still doing what they can to give back to God through their wealth.
Donate monthly to a charity.
Besides the Sunday collection for one's local church, there are countless charities serving people in various situations and needs around the world such as the Catholic Relief Services organization. I recently joined Unbound, a sponsorship program that connects children and the elderly to sponsors all around the world. As a sponsor, you are able to write letters back and forth with the person you are sponsoring and provide a monthly donation each month to cover their basic needs for housing, healthcare, or education.
Save for the future.
Finally, another way to make good use of the wealth we have been given is to put a portion of our income into savings. Instead of spending everything we earn each month, putting even a little bit of money away builds discipline and a healthy respect for money. This money can be used in the future for oneself or for one's children or aging parents. Either way, saving helps to ensure a sense of thoughtfulness toward one's money and how it might best be used down the road.
Wealth and possessions are often necessary and useful for life on earth. They can better the lives of our families, friends, neighbors, and communities. Wealth and possessions can also balance our budget if we use them wisely. An ordered view of money as a gift and as a means to improve the livelihood of others may help us all experience more security, comfort, joy, and closeness to the Lord.
---
You May Also Like:
---
---
---
---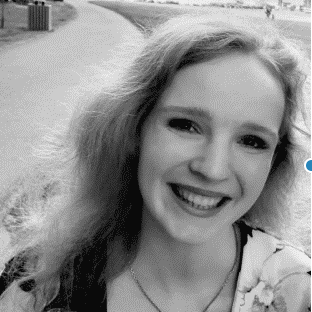 Allison DeBoer is a Washington native and longtime parishioner at St. Vincent De Paul Parish in Federal Way. She worked in her college writing center for four years and graduated from Seattle Pacific University in 2019, where she received a bachelor's degree in English creative writing. She works as the benefits assistant for the Catholic Archdiocese of Seattle. Her work has been published in Our Sunday Visitor and Radiant Magazine. She is an avid reader, devoted to her faith, family, and friends. In her free time, Allison loves caring for animals, training dogs, watching old-fashioned films, and dancing. Her favorite Catholic voices are Flannery O'Connor and St. Teresa of Avila.
---
Featured painting, "If you want to be perfect (Christ and the rich young man)" by Andrey Mironov sourced from Wikimedia Commons
---