There are few biblical stories that vex me more than that of Jacob stealing his brother Esau's blessing. I'm sure I'm not alone. Our human sensibilities naturally balk at this kind of blatant miscarriage of justice. Surely, God wouldn't be condoning such deceitful behavior, would he? So what's really going on here?
Isaac, aged and preparing for the end of his life, sends his eldest son, Esau, out to the field to hunt game. When he returns, Esau is to prepare a meal for Isaac with his catch, after which Isaac will bestow upon Esau his blessing.
It seems a simple enough plan—but there's a twist. Eavesdropping nearby is Rebekah, Isaac's wife, who, after Esau departs, encourages her younger son Jacob to impersonate his brother. Concerned that the charade might be discovered by his father, Jacob at first protests. "Perhaps … I shall seem to be mocking him, and bring a curse upon myself and not a blessing" (Genesis 27:12). But Rebekah assures him, "Upon me be your curse, my son; only obey my word" (Genesis 27:13).
Now convinced, Jacob goes along with her plan, donning Esau's clothing and covering his smooth skin with the hides of kids to better resemble his hairy sibling. When Jacob enters Isaac's room, bearing the dish that Rebekah had prepared, Isaac feels Jacob's hands and breathes in the scent of Esau, which still clings to his clothing. Though he recognizes Jacob's voice, Isaac is persuaded by the other proofs and, believing Jacob to be Esau, Isaac unintentionally blesses him instead. Worse still, when Esau returns to his father and his mistake is revealed, Isaac laments that his blessing cannot be revoked, but will remain on Jacob.
A Change in Perspective
From the perspective of human justice, this story is deeply unsettling. Why was Jacob allowed to benefit from his father's blessing, even after his deceit was discovered? Why was Isaac's blessing not nullified in light of Jacob's duplicity? On an earthly level, the entire ordeal can easily be written off as profoundly unjust.
Imagine my surprise, then, when I happened upon a passage from St. Louis de Montfort's spiritual classic, True Devotion to Mary. Speaking of Mary's devotees, he writes:
"[God the Father] eats with joy of what Mary their Mother has dressed for Him, recognising in them the merits and good odor of His Son and of His Holy Mother."

Montfort 95
Boom! Like a bolt of lightning, the pieces to this puzzle suddenly fell into place. Of course, this story is unjust. Of course, Isaac's blessing would remain forever. And thanks be to God for that! For Jacob lives in each and every one of us.
Motherly Intervention
On our own, none of us can merit God's blessing or claim it as our due. We have all fallen short of the perfection demanded of us (Matthew 5:48). We are all without wedding garments (Matthew 22:12). Like Jacob, we all might honestly tremble at the thought of approaching God, worried that he might recognize us as sinners and refuse us his blessing.
Thankfully, God does not leave us alone in our nakedness, but instead offers us the consolation of Mary, his mother. After being stripped of his garments and nailed to the Cross, Jesus calls down to John, "Behold your mother" (John 19:27), entrusting Mary not only to his disciple, but also to the Church, and by extension, all its members.
Mary thus has a unique role in our salvation, and when we entrust ourselves to her, she immediately begins the work of preparing us to approach our heavenly father, caring for us as Rebekah did Jacob.
Rebekah as a Type of Mary
As Rebekah cleaned and prepared the kids, cooking a meal that was pleasing to Isaac, so Mary, "cleanses [us] of [our] spots, [our] vileness, [our] sins… she dresses [us] to the taste of God, and to His greater glory" (Montfort 94). As Rebekah clothed Jacob in the clothing of Esau, so Mary, "clothes us in the clean, new, precious, and perfumed garments of… Jesus Christ her Son" (Montfort 94).
What's more, in an outpouring of generosity, Mary exceeds the actions of Rebekah and adorns us not only with the garments of her son, but also with her very own garments:
"Thus all her domestics, faithful servants and slaves, are doubly clad in the garments of her Son and in her own."

Montfort 95
Because of this, we need not fear to approach God the Father. Even though we have no claim to his blessing, because of the action and merit of Jesus and Mary, it is granted.
Have Recourse to Mary
On the first of May, our bishops entrusted Canada and the United States to Mary in a collective act of consecration. During this month dedicated to Our Lady, may we also draw near to the mother of God and implore her help and intercession, knowing that as we do, she is already at work preparing us to approach our heavenly father.
One prayer that I like to recite daily is a short consecration to Mary, indulgenced by Pope Pius IX when said with a Hail Mary:
O Mary, my queen, my mother, I give myself entirely to thee, and to show my devotion to thee, I consecrate to thee this day my eyes, my ears, my mouth, my heart, my whole being without reserve. Wherefore, good mother, as I am thine own, keep me, guard me as thy property and possession. Amen.
Draw near with humble hearts open to Mary's maternal guidance. And when we do, we can rest assured that she will act and that our heavenly father, enticed by the odor of his son and his son's mother, will surely echo Isaac's cry:
"See, the smell of my son is as the smell of a field which the Lord has blessed!"

Genesis 27:27
---
You May Also Like:
---
---
---
---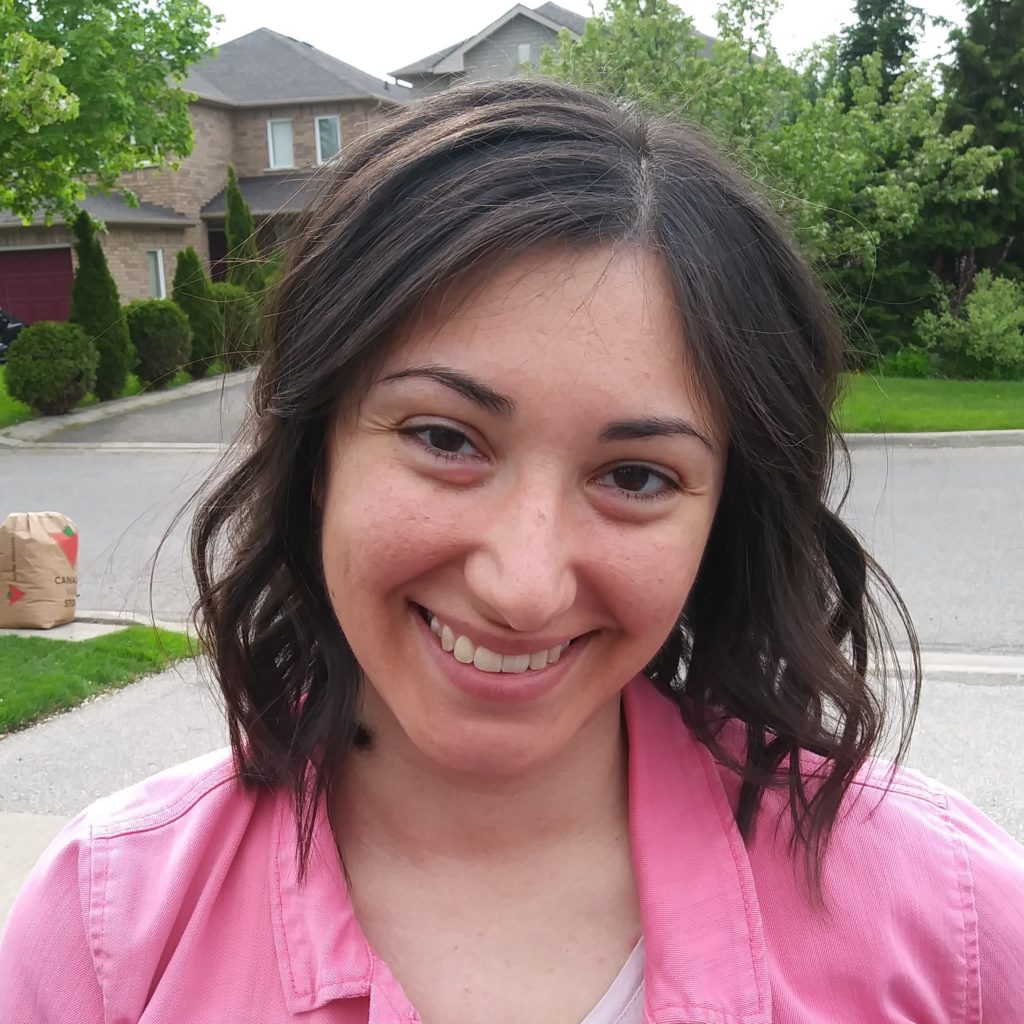 Isabella Bruno is a Catholic writer, blogger, and speaker who is head-over-heels in love with the Catholic Faith. You can find her online at isabellabruno.ca, where she shares inspirational love stories, highlights people pursuing their passions, and opens up about her own journey to love.
---
Featured painting, "Isaac Blessing Jacob" (1638) by Govert Flinck sourced from Wikimedia Commons
---