In this reflection, we contemplate what Joseph may have been thinking during the events in the Gospels' Nativity narratives. To journey deeper with Joseph, check out Ascension's Rejoice! Advent Meditations with Joseph by Fr. Mark Toups.
---
Every year on my birthday, my mom calls to send along happy birthday wishes.
During our call, she will invariably recount to me the events of my delivery. Without fail, she will tell of how my dad and the doctor were caught up in sports conversation, seemingly unaware of her understandable pain endured trying to bring me into the world.
It has become customary, a ritual-like practice I expect and a memory that provides us with a good laugh.
Now a parent myself, I proudly recall the births of our three children and turn nostalgic each year when celebrating their special day.
While words can never fully describe such unforgettable events, I always try articulating to our kids the wonder and amazement I felt during those incredible moments.
It makes me wonder during this time of Advent if Mary and Joseph would do the same with Jesus on occasion as he was growing up.
Then again, how could one possibly detail the fulfillment felt from such a glorious experience as the birth of the Savior?
If I can be so bold, below is one expression of what Jesus' birth could have been like, as imagined through the eyes of Joseph.
Imagining Joseph's Thoughts on the First Christmas
Wow! What a night!
As I sit here with Mary under the stars with angels singing from up above, I am in awe.
Can this really be happening?
Here we are after such a long and tiring journey, in a stable surrounded by animals. Try as we may, we were unable to secure better accommodations. I would have liked to have found a much more ideal place, but, evidently, the simplest spot has become the best one—a perfect setting for this blessed baby that has come into our life.
Yes, this most beautiful babe proves all of the travel and challenging conditions we faced to get here have all been worth it.
Watching Jesus in Mary's arms, I am captivated by his gaze, the twinkle in his eye as he looks at us adoringly. There is such a peace about him. Truly, Emmanuel, you have come. Indeed, God is with us.
Seeing the shepherds gather around and the Magi approach us with gifts for our child, I feel both humbled and honored.
The Son of God has arrived, and the Lord has chosen me along with my wife Mary to raise him and to teach him. Oh, how I am not worthy!
A noble carpenter, I am now charged with the enormous responsibility of being guardian of the Messiah. What a role to play in the history of this world!
I must admit I was somewhat leery when I first was visited by the angel Gabriel. I was still processing Mary's news of her pregnancy and this revelation of a baby outside of our union really had me concerned. But as Gabriel assured me, it has all been part of God's plan.
So, just as God has placed his trust in me as deserving of this momentous life, I will place my trust in him that he will lead me along the right path regardless of my nerves and fears. As my ever-so-wise and beloved Mary reminds me, I am the servant of the Lord—may this be done to me according to his word.
Thankfully (but not surprisingly), God has stayed with me—with us—and we can now all enjoy this silent and most holy night together as a family.
As I look at Mary and admire her for both her purity and strength, I cannot help but also think of my ancestors and wonder how proud they must be of this moment—Abraham, our people's patriarch, and his son Isaac, David, and his son Solomon.
How fitting I come from a line of distinction and royalty, for this blessed treasure my wife has borne is truly the King of kings.
There are many people who are now gradually trickling in, eager to meet baby Jesus. Mary and I both feel such a gift of life ought to be shared with all others, and we are happy to present God's Chosen One to all who wish to know him.
O God, let them come—let them all come, so all people may know and adore this Christ, our Lord.
We Can Be That Close Too
Certainly, one can conceive many different interpretations or ideas of what must have been running through Joseph's head that blessed night in Bethlehem.
Whatever the thought, I gather exhilaration would be among the sentiments and experiences.
So, may the joy of that night be renewed in our society today, as we journey this Christmas season ever closer to Jesus.
---
You May Also Like:
---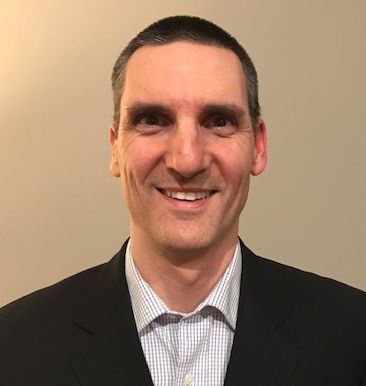 Matt Charbonneau is a high school religious education teacher who inspires his students to explore a deeper relationship with God. Applying uplifting lessons, engaging activities and insightful experiences, he strives to demonstrate the powerful presence and unconditional love of God in everyday life. For more of Matt's writing, visit God's Giveaways at www.mattcharbonneau.com.
---
Featured image, Rejoice! Fine Art Canvas Prints: The Manger, by Mike Moyers