Some saints are easy to love. It's obvious why generations of Catholics have been drawn to St. Francis of Assisi's humble spirituality, for example, or St. Catherine of Siena's powerful zeal.
Others are challenging. Their particular flavor of holiness can be difficult to comprehend in modern times. St. Margaret Mary Alacoque (1647-1690) is one of those kinds of saints for me.
If you ever read her autobiography, you'll learn that one of her main themes was extreme self-loathing. It's honestly difficult to read. Unlike other saints who wrote about their own abasement, she actually spends more pages on her wickedness and need for punishment than on God's goodness.
And yet, God chose her to be the ambassador of his Sacred Heart. When you keep this in mind, her whole story becomes a powerful story of his mercy.
Childhood Trauma
St. Margaret Mary, whose feast day is October 17, had a rough start to life. Her father and younger sister died when she was only eight. She was promptly packed off to a convent school, where she fell ill almost immediately. She was bedridden for two years before she was sent back to her mother.
Her mother had moved in with Margaret Mary's paternal extended family. Members of that family abused Margaret Mary and her mother horribly. She described their situation as a "state of captivity", where they had to ask permission to do even the simplest tasks in the house. They frequently prevented her from attending Mass. When she cried over this, they began to spread rumors among the household that she was really trying to meet up with a young man. They also beat her and made her work as a servant.
It was during this time that Margaret Mary developed a huge capacity for mental prayer, despite having no one to guide her. She would kneel in a corner of the family garden for days at a time, pouring her heart out to Jesus through Mary. She would eventually slink back into the house to work among the servants. Later, she began to inflict painful penances on herself and to repeat her confessions, because she was certain her sins were too awful to have been forgiven.
Religious Vocation
Young men began to approach her family about her. Several made advantageous marriage proposals. Her mother frequently reminded Margaret Mary that the only way she could leave the abusive extended family was if Margaret Mary set up her own household. Margaret Mary began to think about ignoring her call to the religious life. Then Jesus scourged appeared before her and told her it was her vanity that had put him in that state. She began to hurt herself more.
Finally, despite her family's anger, she made it clear that she had to enter religious life. Her family pushed her to join her cousin with the Ursulines, but she had a mystical experience with St. Francis de Sales and knew she was supposed to be his daughter. She entered the Order of the Visitation nuns at Paray when she was twenty-three years old. 
Jesus' Heart
Shortly after she was professed, Mary Margaret received a tremendous grace. She was praying in front of the Blessed Sacrament when she was filled with Jesus' presence, to the extent that she forgot where was.
Jesus had her lie against his chest like St. John at the Last Supper. He told her the secrets of his heart.
"My Divine Heart," he said in her autobiography, "is so inflamed with love for men, and for you in particular that, being unable any longer to contain within itself the flames of Its burning Charity, It must needs spread them abroad by thy means, and manifest Itself to them (mankind) in order to enrich them with the precious treasures which I discover to you, and which contain graces of sanctification and salvation necessary to withdraw them from the abyss of perdition."
Jesus's heart is so on fire with love for humanity that it has to spread. He wanted Margaret Mary to spread this love as it contains graces necessary for salvation.
Then he asked her for her heart, which she begged him to take. He put it inside his own. She described this as being like watching a little atom consumed by a furnace. When he pulled her heart out, it looked like a flame. He put it back in her. He told her that her burning heart would consume her until the end of her life.
The Aftermath
Margaret Mary was accused of being possessed. The sisters threw copious amounts of Holy Water over her to try to cure her. She was also sent to speak to many theologians, who openly doubted her.
Finally, she went to confession to St. Claude de Colombière. For the first time in her life, someone believed her immediately. He taught her the discernment of spirits and advised her to constantly thank God for the graces he had given her. He gave her permission to pray the way God had taught her and ordered her to stop punishing herself for struggling with vocal prayer.
Shortly after this, she went to receive Communion from Claude. Jesus gave her a vision of both their hearts being consumed by his. He told her that they were to work together to spread devotion to his Sacred Heart. 
Claude eventually wrote a book about her visions. This brought a new dedication to the Sacred Heart of Jesus, and also vindicated her in her community. Today the Sacred Heart of Jesus is revered by Catholics around the world.
Reflection
I've left a lot out of this story, mostly pages of Margaret Mary describing her own vileness and the horrible things she did to her body before she was reined in. I really struggled with reading all of it. I couldn't reconcile the beauty of the Sacred Heart with her tragic and disturbing story. Finally, it occurred to me that maybe that was exactly what God wanted. 
When we look at the Sacred Heart, we see God's endless mercy and love. He uses it to tell us that no sacrifice we make can come close to his, and yet he's giving us his heart. The Sacred Heart is a school of love and mercy.
Although devotion to the Sacred Heart existed as early as the twelfth century, Jesus waited for a particular, abused little girl in France to spread devotion. He showed us that no one, no matter how desolate or abused, is beyond his love. Anyone can be his messenger. We just have to put our heads on his heart and let him tell us about his love.
What is your experience with devotions to the Sacred Heart? Let us know in the comments section at the bottom of the page.
---
You May Also Like:
---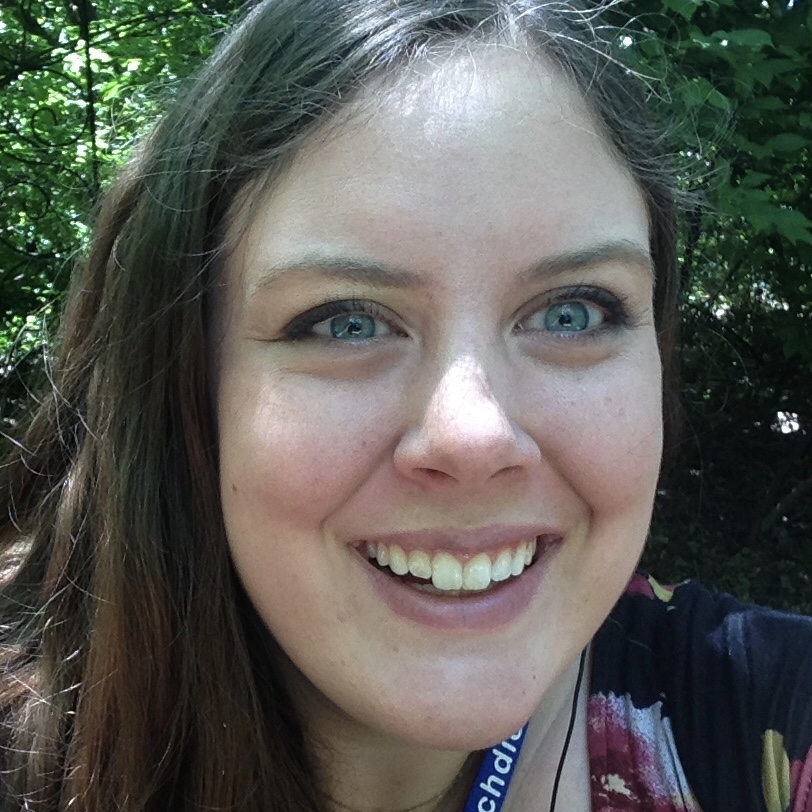 Melissa Keating is a writer, editor, and content strategist based in St. Louis. She has been writing weird things that Catholics seem to like since her freshman year at Benedictine College in Atchison, Kansas, where she graduated with degrees in communications and foreign languages in 2012. Melissa then took her oddball talents to the Fellowship of Catholic University Students (FOCUS), where she helped found the Digital Campus. She has worked on award-winning multi-media stories for the Archdiocese of Denver and contributed to The Catholic Hipster Handbook before moving back home to St. Louis, where she helped parishes start support groups for the bereaved and the divorced and separated.
---
Featured image of stained glass window from St. Mary's Cathedral Basilica in Covington, Kentucky by Lawrence OP, sourced from flickr.
---