June is approaching quickly, and so is the Solemnity of the Sacred Heart.
Traditionally, the month of June is dedicated to the Sacred Heart of Jesus, and our Church celebrates it specifically on June 11th this year. And while we may have recognized May as the month of Mary, are we giving that same attention towards our Lord's Sacred Heart? How are we preparing our hearts to enter into this mystery?
Follow along with the Litany of the Sacred Heart of Jesus on the USCCB website.
Enthrone the Sacred Heart of Jesus within your home: https://www.catholiccompany.com/content/sacred-heart-jesus-enthronement-ceremony
Meet Fr. Mark-Mary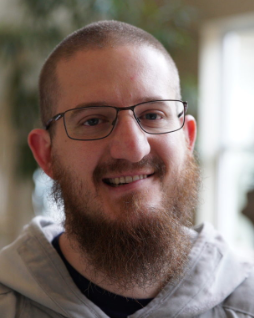 Father Mark-Mary was ordained as a Franciscan Friar of the Renewal (CFR) in 2018 and lives at a friary in the Bronx.
The mission of the CFRs is to wholeheartedly embrace Jesus through fidelity to the Church and her Sacraments. Paired with their commitment to prayer, contemplation, and study of Sacred Scripture, the CFRs serve those around them, especially the poor, in the footsteps of Christ.
Discover beautiful music from the CFRs and Fr. Mark-Mary's book Habits for Holiness: Small Steps for Spiritual Progress, both available from Ascension.