Fr. Mark-Mary and Sister Mariae Agnus Dei explain how to let love rule your life.
Every single person was made for love, simply because they were made by the God who is love. Love can work its way into many different aspects of our lives, whether it's through intimate relationships or sincere friendships. Once we let love rule our lives and our vocation, we will be more able to reflect Christ in our daily lives.
So, how do we "let love"? We do this by giving God permission to enter our hearts, and for his Holy Spirit to lead us in all things. God is longing to guide us to Heaven, and he wants to be incorporated into every aspect of our lives. The question we have to face is, how much are we holding onto control of, and how can we surrender those things to the Lord and his infinite love?
All he's waiting for is that "yes." He will take our lives and do things with it we could have never even imagined, and whatever we feel the need to hold onto, it will never be anything good without God. 
Check out The Sisters of Life podcast, "Let Love".
Meet Fr. Mark-Mary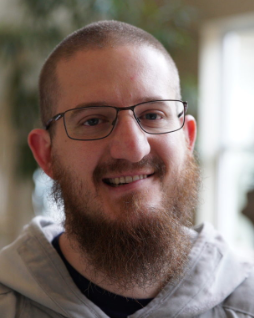 Father Mark-Mary was ordained as a Franciscan Friar of the Renewal (CFR) in 2018 and lives at a friary in the Bronx.
The mission of the CFRs is to wholeheartedly embrace Jesus through fidelity to the Church and her Sacraments. Paired with their commitment to prayer, contemplation, and study of Sacred Scripture, the CFRs serve those around them, especially the poor, in the footsteps of Christ.
Discover beautiful music from the CFRs and Fr. Mark-Mary's book Habits for Holiness: Small Steps for Spiritual Progress, both available from Ascension.