"You have made us for Yourself, O Lord, and our heart is restless until it rests in You." – St. Augustine
We've all experienced the ache St. Augustine is talking about in this quote, because we all are meant for eternal life with Christ. In comparison, our time on earth can't match the joy we'll experience with our Father in Heaven. But what should we do when we feel this ache? Spoiler alert: it's not something you can just cover up with food, tv, or sleep.  
Today, Jackie and Bobby explain why we have this longing for something more, and what we're meant to do about it.
---
Meet Jackie and Bobby Angel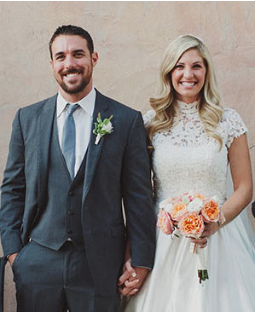 Jackie Francois Angel is a full-time worship leader and speaker. Bobby Angel is a campus minister and theology teacher at a Catholic high school. Married in 2013, they have four beautiful children and strive to grow in holiness each day!