Jesus doesn't want us to feel restless, but we so often go elsewhere for rest. We try to find rest in our social status, wealth, different forms of physical comfort, and so on. All of these pursuits leave us longing for something more though. They leave us longing for a sense of rest that abides deeper within us. 
This is what Jesus offers us. It is a peace that the world cannot give. It's the kind of rest we cannot obtain on our own, but we need to be open to receive it from our Lord. 
Father Mark-Mary says all we need to do to receive this peace is to spend more time with Jesus by:
Carving out time for prayer
Praying with Scripture
Visiting the Lord Jesus in the Blessed Sacrament
"Come to me all you who labor and are burdened, and I will give you rest" (Matthew 11:28).
To learn how to pray with Scripture, check out Praying Scripture for a Change: An Introduction to Lectio Divina.
---
Meet Fr. Mark-Mary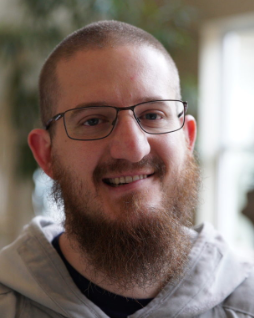 Father Mark-Mary was ordained as a Franciscan Friar of the Renewal (CFR) in 2018 and lives at a friary in the Bronx.
The mission of the CFRs is to wholeheartedly embrace Jesus through fidelity to the Church and her Sacraments. Paired with their commitment to prayer, contemplation, and study of Sacred Scripture, the CFRs serve those around them, especially the poor, in the footsteps of Christ.
Discover beautiful music from the CFRs here.