Fr. Mike gives us some advice about how we should respond to the coronavirus pandemic. He begins with the story of the recent pilgrimage he took to Israel amid the coronavirus outbreak. 
Israeli authorities were quarantining people in the country and canceling all flights except for citizens. Fr. Mike had to rush with his pilgrims and tour company to figure out what to do about their scheduled pilgrimage. At the very last minute, the tour company found a flight to Istanbul that allowed eight pilgrims, including Fr. Mike, to flee Tel Aviv. After successfully making it back home, he found that the original flight they had booked home was never cancelled.
Moral of the story: everything's a gamble. Some people, deeply convicted to speak the truth, may believe the reaction to COVID-19 is all for nothing, and that there is no need to cancel flights and even Masses. To those people, Fr. Mike asks, are we just being a critic toward those who have to make difficult choices?
Worry, anxiety, fear and living in the what ifs won't solve anything. Faith in God is the answer, faith that everything will turn out all right in the end.
Some say this virus is a result of our faithlessness, and a call to repentance. Others say our reaction to it is an example of faithlessness. One thing is for certain: this is a call to faith as all adversity should be, but it is also a call to repentance as it should remind us of our frailty and mortality. How coincidental that we should be reminded of these things during Lent, which begins by telling us "You are dust and to dust you shall return," and "Repent and believe in the gospel."
We can find a positive and negative side to any situation. How can we find the blessings amid this adversity? Pray. Be grateful. And cover your mouth when you cough.
---
Meet Fr. Mike Schmitz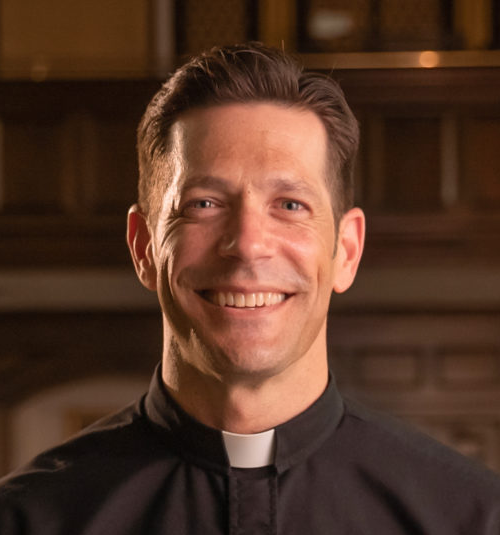 Fr. Mike Schmitz serves as Director of youth and young adult ministry for the Diocese of Duluth and as chaplain for the Newman Catholic Campus Ministry at the University of Minnesota-Duluth.
He is a presenter in Ascension's Chosen, Altaration, and The 99 programs, and has a channel on Ascension Presents.