These are turbulent and trying times. It is perfectly understandable to feel anxious, stressed, or concerned about the medical, economic, and social burdens that a pandemic has on the world. Lent is a beautiful season because it calls for intensifying prayer and concern for our neighbor, both of which remind us that we depend upon God for everything. How fitting, then, that we can see very real applications of our Lenten practices today as we are facing COVID-19. Social distancing, quarantines, and cancellations may keep us physically apart, but we still must rely on one another, pray for one another, and make every effort to support our brothers and sisters in need. Below are ten suggestions for strengthening our faith communities, spread the good news of Jesus, and reach out to those in need when person-to-person contact is necessarily limited. 
1. Joining a Virtual Small Group
College and high school student small groups, parish book club members, Bible study devotees, and the diehard morning men's group guys will likely not be meeting over these next weeks. Thankfully, technology allows us to stay connected in a variety of ways. Gather friends, coworkers, or family members and choose a book, Scripture series, or video series to commit to working through on your own. Check-in weekly and share insights, questions, and reflections through email and call one another to continue the discussion and pray together. 
2. Going to Adoration
Although Mass and large group gatherings may be kept to a minimum, many churches are opening their doors for personal prayer and Eucharistic Adoration. If you're working from home, take advantage of the flexibility to go to your local church for prayer and commit to praying intentionally for those suffering from the effects of this virus. Tell others the option of Adoration is still available as well. We should never underestimate the power of prayer!

3. Praying with the Daily Readings
Many parishes have suspended public Masses or may do so, and those who are vulnerable are being advised not to attend. Spending time with the daily Mass readings and making a spiritual Communion allows you to stay connected with the Body of Christ, even if you are not physically present in the Church. Many homilies or Gospel reflections are posted online, and parish priests may even be sending their homilies to parishioners, to allow everyone to continue praying with the rich and powerful Lenten readings. 
4. Grace-Sharing on Social Media
So much of the news and social media posts can raise stress-levels or even cause panic and despair. Now is a wonderful time to share how God is providing for you or your community, or how you have been blessed—in little or great ways—that day. Sharing joy, peace and gratitude can be the hopeful message someone needs to be reminded of that day. The Lord is kind and merciful, so let us remind others of that.
5. Writing Emails to Family Members
Lent is a great time for self-reflection, and perhaps you have discovered that relationships need mending or family members need encouragement in the practice of their faith. Writing emails or even letters to family members, expressing your love for them through sincerity of heart, may unite you more than ever before. Make your next family gathering more authentically joyful by breaking the ice with a sincere email or letter.

6. Calling the Elderly from Your Parish
The elderly may feel particularly lonely or stressed during this pandemic. Consider asking your parish for the names and numbers of people who are homebound or distancing themselves because of the virus. Perhaps a cheerful phone call or even a delivery of food or other necessities is the loving care of Jesus that can be shown to our elderly or sick parish members. College students or high school students on an extended spring break can consider putting care packages together for the elderly and dropping them off at the parish to be distributed as needed. Any small act of kindness and charity is always tremendously helpful. 
7. Donating Food to Your Local Food Pantry
Almsgiving will certainly take on a new meaning for the rest of Lent, and may even become the focus of our Lenten practices. Families who rely on weekly income will soon find it difficult to provide for their families. This means that more people will be frequenting food pantries, and these pantries will run low on supplies. Donating food—even when it seems like everyone else is storing up food—can help those in the greatest need. 

8. Signing Up for Online Giving
Parishes rely on sacrificial giving to pay the staff and keep the lights on. However, with limited Mass attendance over these next couple of weeks, and even canceled fundraising events, parishes will rely heavily on online giving or checks mailed to the parish. If you currently tithe to your parish by putting money or a check in the basket, consider signing up for online giving if that is an option for your parish. If not, set a reminder on your phone to mail your parish your tithe. Supporting our parishes will allow our community to keep serving amid social-distancing. 
9. Giving Spiritual Bouquets to Family and Friends
You can surprise loved ones with a spiritual bouquet—a collection of prayers or sacrifices offered for them or their special intentions. Consider writing down what the sacrifice or prayer was and when it was offered on paper flowers (or digital ones!) and sending your loved one a visual representation of the prayers that were offered for them. 
10. Count Your Blessings
Every night, spend some time recounting the blessings of the day. Write down one or two each night that was a particular cause of joy or helped you greatly. Reflecting on our blessings and thanking God for them reminds us of God's kindness and generosity. He will not abandon us during trying times; rather, he is nearer to us than ever before and that is a cause for rejoicing. Sharing your commitment to gratitude with others may help them reflect on the good things God continues to do and to trust in him all the more. 
---
You May Also Like:
---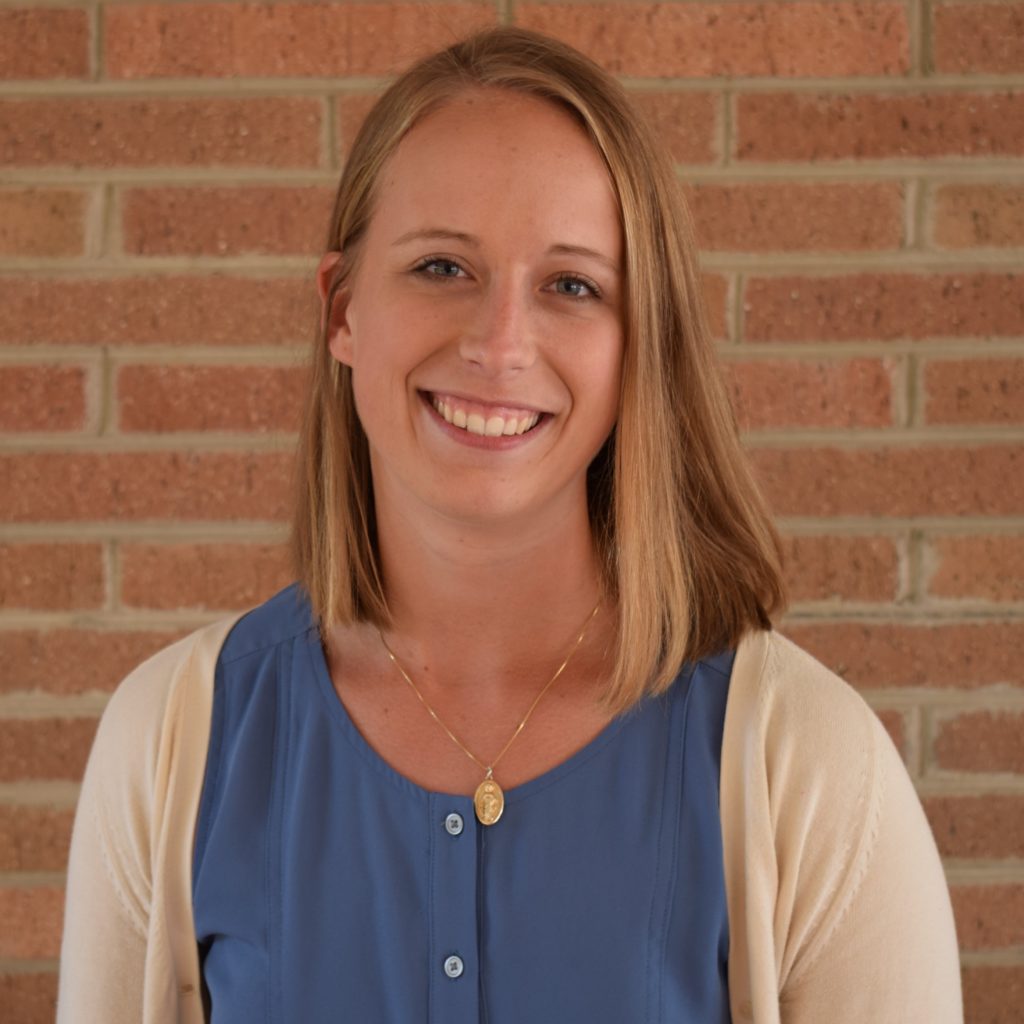 Caroline Harvey is the associate communication director for the Archdiocese of Milwaukee. Prior to working at the archdiocese, Caroline worked in various ministry positions throughout southeast Wisconsin, focusing on teaching and discipleship. She is currently pursuing a doctor of ministry degree in liturgical catechesis from the Catholic University of America. She has a master of arts degree in biblical theology and a bachelor of arts in communications media from John Paul the Great Catholic University.  
---
Featured image by Fotorech from Pixabay via needpix.com