Rigidity and laxity are difficult obstacles to avoid when trying to find balance in your faith life. 
When we treat Christianity as a project, that leads to rigidity. When we treat Christianity like a projection, that leads to laxity. If you're just looking at what Christians are supposed to do and then following those instructions, you're treating your faith like a project and that's bound to make you rigid. At the other extreme, if you see Jesus as a softy or a buddy who's going to look the other way when you do the wrong thing, that's just your projection of who he is. This mentality is bound to make you lax.
How do we escape these two extremes? Here's an analogy from Fr. Mike. When a pilot gets ready to fly a plane, he has a certain trust that the plane will fly, but he still has to check that everything is working properly before taking off. Also, he still has to check the controls even as he is flying and putting his life in the plane's hands. There is a symbiotic balance between trust and diligence here. That's what walking with Jesus should be like. 
Let's take Christ seriously. He is infinitely loving. Let's take grace seriously. God's grace is infinite. However, it requires application. When you say, "Jesus, I trust in you" those words should help you not only let go, but also take a leap of faith and faith without works is dead (James 2:17).
---
Meet Fr. Mike Schmitz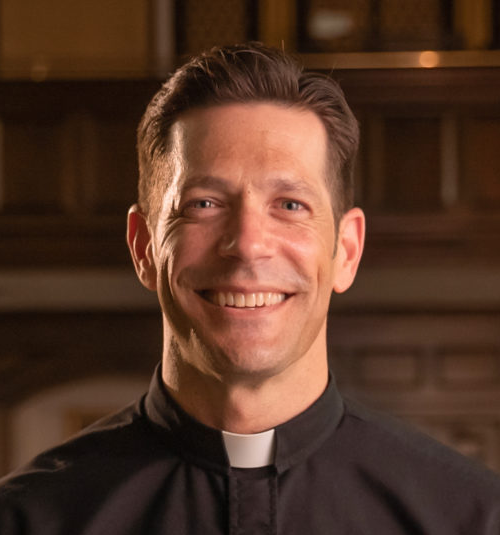 Fr. Mike Schmitz serves as Director of youth and young adult ministry for the Diocese of Duluth and as chaplain for the Newman Catholic Campus Ministry at the University of Minnesota-Duluth.
He is a presenter in Ascension's Chosen, Altaration, and The 99 programs, and has a channel on Ascension Presents.