The question "Do you really trust God?" was right in Father Mark-Mary's face when a full-grown rhinoceros was running toward him in South Africa. 
The rangers with him and his group on that walking safari told the group to stop, but then the rhino charged at them. Its big ugly horn came closer and closer, but then the rangers did the most unexpected thing. They ran at the beast, screaming as loud as they could. Then the rhinoceros ran off.
The lie that we can't trust God is like that rhinoceros. Father Mark-Mary challenges us to run straight toward that lie, remembering these words from Christ:
"And every one who has left houses or brothers or sisters or father or mother or children or lands, for my name's sake, will receive a hundredfold, and inherit eternal life."


Matthew 19:29
---
Meet Fr. Mark-Mary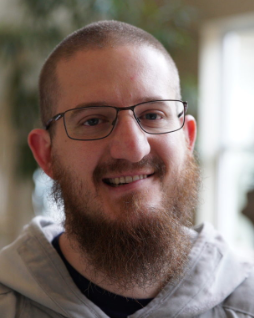 Father Mark-Mary was ordained as a Franciscan Friar of the Renewal (CFR) in 2018 and lives at a friary in the Bronx.
The mission of the CFRs is to wholeheartedly embrace Jesus through fidelity to the Church and her Sacraments. Paired with their commitment to prayer, contemplation, and study of Sacred Scripture, the CFRs serve those around them, especially the poor, in the footsteps of Christ.
Discover beautiful music from the CFRs here.