If you need to start over with your Lenten commitment already, God does not think of you as a failure. If you are doing well this second week in Lent, God wants you to go deeper.
If you're struggling due to distractions and discouragements, take heart because God wants to remind you that you are his son or daughter—and he is not giving up on you. You didn't do anything wrong. Trust God. He is here with you.
Or maybe you're really persevering this Lent. Maybe God is revealing truths to you that you had only hoped to find. This is awesome. Keep going. There is always more that God wants to show you.
See yourself as God sees you, as he sees all his loved ones:
"Seeing with the eyes of Christ, I can give to others much more than their outward necessities; I can give them the look of love which they crave."

Pope Benedict XVI, Deus Caritas Est, 18
God is never surprised about the things you find when you explore the depths of your heart. In fact, he has been waiting for you to talk to him about these hidden things.
Be not afraid. God looks upon his sons and daughters with the eyes of love.
Get your copy of the Ascension Lenten Companion today.
---
Meet Fr. Mark Toups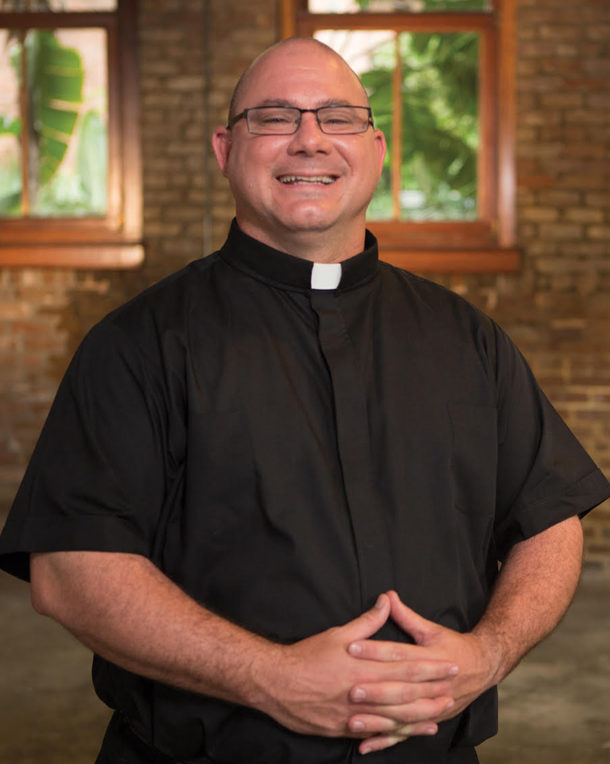 Ordained in 2001, Fr. Mark Toups is a priest for the Diocese of Houma-Thibodaux, where he serves the Diocese as Director of Seminarians. In addition, Fr. Toups works with the Institute for Priestly Formation, specializing in communications, development, and spiritual direction.
Fr. Toups has also served as pastor of St. Lucy's Catholic Church in Houma, LA and St. Luke's Catholic Church in Thibodaux, LA. He received his Master's of Divinity from Notre Dame Seminary in New Orleans. A college graduate of Nicholls State University, he is a native of Houma, LA.