What are some of the best tools for a Catholic to have as they strive for sainthood? In today's episode, Jeff shares about the Catholic Swiss Army Knife. He explains what some of the essential, everyday tools are for a disciple.
Snippet from the Show
There is something about going to confession and hearing the voice of Christ through the priest saying "I forgive you."
---
Shownotes
The Great Adventure Bible is now available in LARGE PRINT. Find it here!
The Blade: Sword of the Spirit
Heb 4:12 "For the word of God is living and active. Sharper than any double-edged sword, it penetrates even to dividing soul and spirit, joints and marrow; it judges the thoughts and attitudes of the heart."
Purposes:
a. We come to know the will of God! Through God's Word, we can distinguish between right and wrong.
b. We come to know the plan of God.
c. We are corrected, comforted, and warned.
Bottle Opener
Starting or opening up a conversation to share the good news! Equip yourself with the Kerygma so that you can share whenever and with whomever you meet.
File: Confession
Heb 12:1 "Therefore, since we are surrounded by such a great cloud of witnesses, let us throw off everything that hinders and the sin that so easily entangles, and let us run with perseverance the race marked out for us."
1 Jn 1:9 "If we confess our sins, he is faithful and just and will forgive us our sins and purify us from all unrighteousness."
Corkscrew: The Blood of Christ – Eucharist (Anima Christi)
Soul of Christ, sanctify me.
Body of Christ, save me.
Blood of Christ, inebriate me.
Water from the side of Christ, wash me.
Passion of Christ, strengthen me.
O Good Jesus, hear me.
Within your wounds hide me.
Permit me not to be separated from you.
From the wicked foe, defend me.
At the hour of my death, call me
and bid me come to you
That with your saints I may praise you
Forever and ever. Amen.
Scissors
Forgive those who have sinned against you! Cut them free.
See Matthew 18.
Check out Jeff's daily reflections on the Hallow App here.
---
Resources
Email us at thejeffcavinsshow@ascensionpress.com
Text "jeffcavins" to 33-777 to subscribe and get added to Jeff's shownotes email list
Visit Jeff's website at www.jeffcavins.com
Pilgrimages with Jeff
Jeff's Daily Gospel Reflections with Jonathan Roumie: www.hallow.com/jeffcavins
Ascension is pleased to offer our new and improved online bible study programs and sacramental preparation programs digitally to help you minister with flexibility. Go to ascensionpress.com to view all our offerings.
---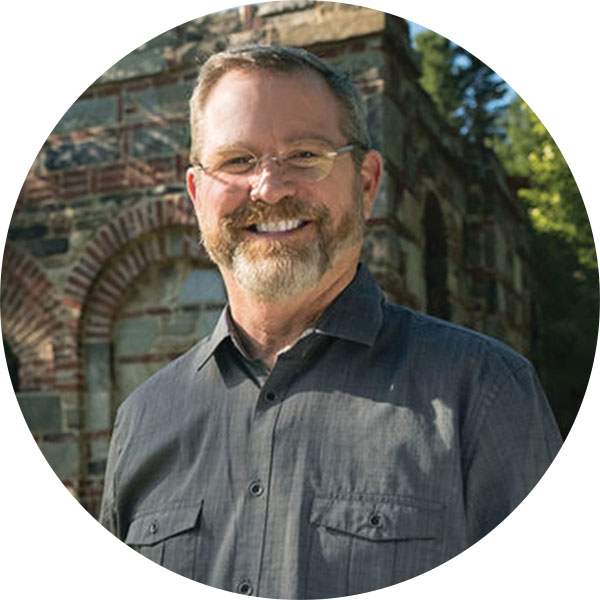 Meet Your Host: Jeff Cavins
Jeff Cavins is passionate about helping people understand Scripture and become disciples of Jesus Christ. Though he was born Catholic, Jeff went to Bible school and served as a protestant minister for twelve years before reverting to the Catholic Faith. Jeff then received his MA in Theology from Franciscan University of Steubenville. Since then, he has become a leading Catholic evangelist and author.
Jeff created The Bible Timeline learning system, which revolutionized Catholic Bible Study for millions of Catholics. Since its introduction, Jeff has developed The Great Adventure series of Bible studies to help people better understand Sacred Scripture and its meaning for their lives.