If you and I are looking for meaning and purpose, we need to make a gift of self, and we don't need to wait for marriage to offer ourselves to God. Colin shares a simple morning prayer offering that can unite our efforts to Christ: "Loving God, accept our humble offerings of prayer and work this day."
Snippet from the Show
The meaning of life is found in self-gift … When our humble offerings are joined to Christ, they become the Bread of Life for the world.
---
Meet Your Host, Colin MacIver: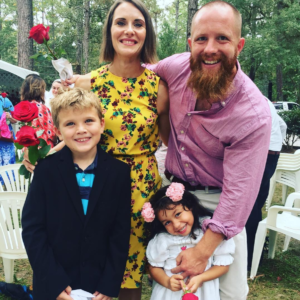 Colin is an enthusiastic transplant to vibrant Louisiana, where he lives with his beautiful wife Aimee and two energetic children, Leo and Zélie. His juggling act involves being a husband, a dad, a teacher, a youth minister, a musician and a national Ascension content creator and trainer.
In his spare time, he eats too many crawfish, savors king cake, plays one-on-one kickball with his son, and tries, for the life of him, to properly load the dishwasher.