"I receive Holy Communion every week, so why am I not more holy?" Perhaps, this is a question you have asked yourself. Receiving Holy Communion is an essential part of striving for sainthood. So, how do we do it well and who gets to receive Communion? Dr. Edward Sri explains multiple ways that we can prepare ourselves for receiving the Eucharist and why some people should not receive.
Snippet from the Show
The Eucharist is an expression of unity with the Church, unity of faith, and unity of life.
---
Shownotes
What Is Necessary to Receive Holy Communion
Be Fully Incorporated in the Church
The Church teaches that you have to be fully incorporated into the Church to receive Communion. Why does the Church teach this? Well, when you go up to receive Communion and the priest says "Body of Christ," we respond "Amen." This means "Yes, I believe. Yes, this is true." Now, if someone walks up who does not believe that this is the Eucharist, they are not being faithful to their own words. Additionally, when we say "Amen," we are affirming not just our belief in the Eucharist, but everything that the Eucharist points to. We are affirming our unity with the Church and all of her teachings.
Be in a State of Grace
You cannot be conscious of any mortal sin when you receive Holy Communion. The Catechism of the Catholic Church, Paragraph 1857 defines mortal sin as the following, "For a sin to be mortal, three conditions must together be met: "Mortal sin is sin whose object is grave matter and which is also committed with full knowledge and deliberate consent." It is essential to be free of mortal sin before receiving Holy Communion. Otherwise, you are adding sin to sin by receiving Communion in a state of mortal sin.
Fast before receiving Holy Communion
In preparation for receiving Holy Communion, the Church proclaims that we fast for one hour prior to receiving Holy Communion. Fasting means that we consume nothing but water and necessary medication prior to receiving the Eucharist.
Receiving Holy Communion
Prepare
Take time to quiet down. Whether you are attending Mass alone or with your family, try to create a quiet atmosphere in the time before Mass. While driving to the church, you could listen to the readings or have someone in the car read them aloud. You could even drive in silence.
Reverence
Maintaining reverence in Mass can be difficult with young children, but it is a goal we should all strive for. Reverence is acknowledging something bigger than ourselves: God. Reverence can be as simple as dressing well for Mass. It also means to frequent the sacrament of Reconciliation.
Daily Prayer
By receiving Christ in daily prayer, we are so much more ready to receive him in the Eucharist. It is important to feed our relationship with Christ so that we can find greater intimacy with him.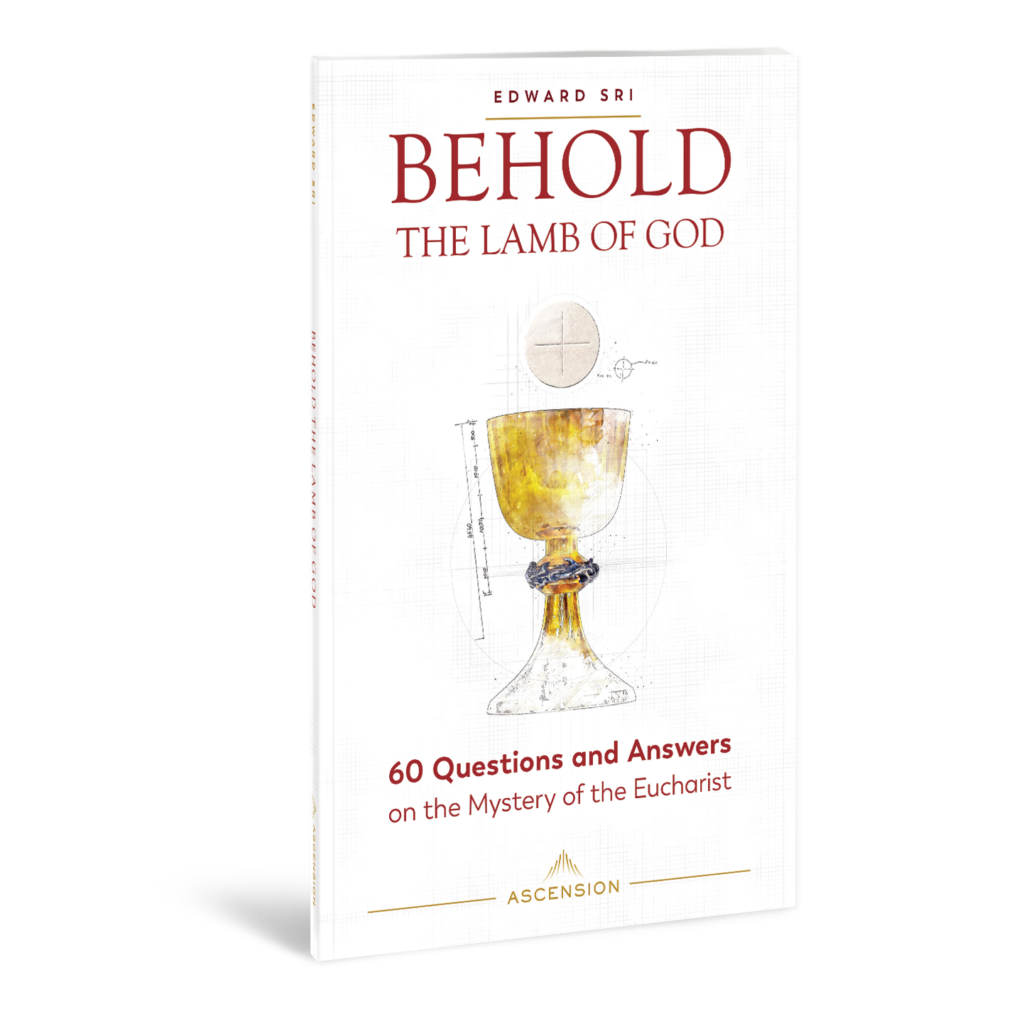 Dr. Edward Sri provides an easy-to-read overview of Catholic teaching on the Eucharist, taking readers through its key aspects in a simple and inspiring manner. Find out more here!


Upcoming Events with Dr. Sri
Nov 12-20 – Holy Land Pilgrimage
Dec 6-7 – Immaculate Conception Parish – Columbus OH
Dec 8-10 – Immaculate Conceptions Men's Retreat – Malvern PA
Jan 1-5 – SEEK Conference, St. Louis MO
Jan 12-13 – Diocese of Evansville Eucharistic Congress – Evansville IN
Jan 18-28 – Holy Land Pilgrimage
Feb 15 – St. Rita Parish Mission – Wellington FL
Feb 16-17 – Archdiocese of St. Louis Men's Conference – St. Louis MO
Feb 21 – St. Anna's Catholic Church – Parish Lenten Mission – Monroe GA
Feb 22 – Holy Trinity Catholic Church – Parish Lenten Mission – Peachtree City GA
Mar 1-2 – Annual Diocesan Conference – Laredo TX
Mar 8-9 – Catholic Men's Conference of Maryland – Baltimore MD
Mar 13-14 – St. Michael Catholic Church Parish Mission – St. Michael MN
Mar 15 – Bishop Lucker Lecture for Diocese of New Ulm – Redwood Falls MN
Mar 20-21 – St. Louis Catholic Church Parish Mission – Miami FL
Apr 5-6 – Diocese of Charleston Eucharistic Congress – Columbia SC
Apr 19-20 – Diocesan Eucharistic Congress – Altoona-Johnstown PA
Resources
Visit Dr. Sri's website at www.edwardsri.com and to book online events with Dr. Sri email events.edwardsri@gmail.com
Find more of Dr. Sri's episodes at www.ascensionpress.com/allthingscatholic
Ascension is pleased to offer our new and improved online bible study programs and sacramental preparation programs digitally to help you minister with flexibility. Go to www.ascensionpress.com to view all our offerings
---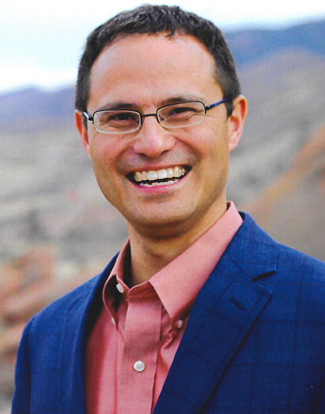 Dr. Edward Sri is a theologian, well-known Catholic speaker, and author of several best-selling books. His work with Ascension includes study programs such as A Biblical Walk Through the Mass, No Greater Love: A Biblical Walk Through Christ's Passion and Mary: A Biblical Walk with the Blessed Mother. Several of Dr. Sri's programs were filmed on-site in the Holy Land, and feature immersive video explorations of the sacred sites where Jesus, Mary, and the Apostles lived and died.
Dr. Sri is the host of the acclaimed Ascension podcast All Things Catholic with Dr. Edward Sri. Together with Curtis Martin, Dr. Sri is a founding leader of the Fellowship of Catholic University Students (FOCUS), of which he serves as senior vice president of Apostolic Outreach.
Dr. Sri lives with his wife Beth and their children in Colorado.