Here's where it gets sticky: contraception. Contraception may be one of the most talked about and most difficult topics when it comes to evangelization. It is personal, it is polarizing and it can be difficult to understand. Michael Gormley and Dave VanVickle discuss the origins of contraceptives, the Church's teachings on them, the harm they cause and how you can talk about it with others.
Snippet from the Show
Contraception limits the gift of one person to another.
---
Shownotes
Humanae Vitae, Paragraph 10 on Discerning More Children
With regard to physical, economic, psychological and social conditions, responsible parenthood is exercised by those who prudently and generously decide to have more children, and by those who, for serious reasons and with due respect to moral precepts, decide not to have additional children for either a certain or an indefinite period of time.
Resources Mentioned
Tips for Talking to People About Moving from Contraception to Natural Family Planning
Communicate well the Church's teachings. This is not as easy it sounds. This could be through literature, talks, classes.
You need to have a way to help couples discern whether they can use Natural Family Planning or not.
Once a couple has discerned this, you need to be able to guide the couple towards a really good class on Natural Family Planning.
---
Resources
Meet Your Hosts
---
---
---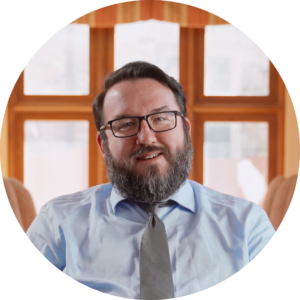 Michael "Gomer" Gormley
Michael spent 17 years in full-time parish ministry and is now the Mission Evangelist for That Man Is You!, a men's apostolate for Paradisus Dei. Michael is a frequent speaker at conferences, retreats, and parish missions all over the US and Canada.
He is the founder and creative director of LayEvangelist.com, and hosts two popular Catholic podcasts: Catching Foxes and Every Knee Shall Bow.
He is married to his college sweetheart, Shannon, and has four beautiful and hilarious children: Kateri, Cecilia, Noah, and Thomas.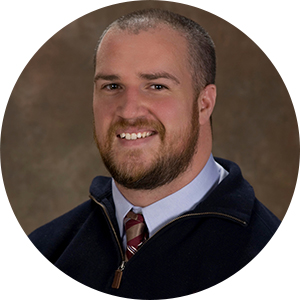 Dave VanVickle
Dave VanVickle fell in love with the Lord at the age of fourteen and has since dedicated his life to bringing others into a radical relationship with Christ.
He is a speaker and retreat leader who focuses on proclaiming the universal call to holiness, authentic Catholic spirituality, spiritual warfare and deliverance. Additionally, Dave has over ten years of experience assisting Priests with their ministries of exorcism and deliverance.
Dave married his late wife Amber in 2010. He now resides in Pittsburgh with his five children: Sam, Max, Judah, Josie and Louisa.