Gender, feminism, equality, etc. are all prevalent topics in the culture today. However, it can sometimes feel difficult to gain a thorough understanding of these issues and engage in conversation about them. Mike Gormley and Dave VanVickle are joined by professor and author Dr. Abigail Favale to discuss some of these issues.
Snippet from the Show
"Whoever controls the narrative, who controls language, they decide what is real, what is knowable, what is good, what is bad."
---
Shownotes
Our Guest: Dr. Abigail Favale
Dr. Abigail Favale is a writer and professor in the McGrath Institute for Church Life at the University of Notre Dame. A Catholic convert with an academic background in gender studies, Abigail writes and speaks regularly on topics related to women and gender from a Catholic perspective.
Abigail's memoir, Into the Deep: An Unlikely Catholic Conversion, traces her journey from evangelicalism to postmodern feminism to Catholicism. Her essays and short stories have appeared in print and online for publications such as First Things, Public Discourse, The Atlantic, Church Life, and Potomac Review. She was awarded the J.F. Powers Prize for short fiction in 2017.
Favale lives with her husband and four children in South Bend, Indiana.
The question of gender—who we are as men and women—has never been more pressing, or more misunderstood.
Weaving personal experience with expert knowledge, Dr. Abigail Favale provides an in-depth yet accessible account of the gender paradigm: a framework for understanding reality and identity that has recently risen to prominence. Favale traces the genealogy of gender to its origins in feminism and postmodern thought, describing how gender has come to eclipse sex, and how that shift is reshaping language, law, medicine, sexuality, and our own self-perceptions.
With substance, clarity, and compassion, Favale teases out the hidden assumptions of the gender paradigm and exposes its effects. Yet this book is not merely an exposé—it is also a powerful, moving articulation of a Christian understanding of reality: a holistic paradigm that proclaims the dignity of the body, the sacramental meaning of sexual difference, and the interconnectedness of all creation. The Genesis of Gender is a vital, timely resource for anyone seeking to better understand the gender paradigm—and how to live beyond it.
---
Resources
Meet Your Hosts
---
---
---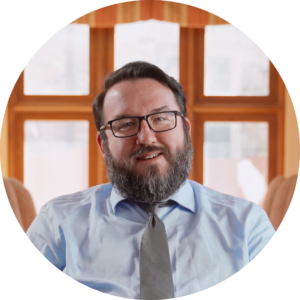 Michael "Gomer" Gormley
Michael spent 17 years in full-time parish ministry and is now the Mission Evangelist for That Man Is You!, a men's apostolate for Paradisus Dei. Michael is a frequent speaker at conferences, retreats, and parish missions all over the US and Canada.
He is the founder and creative director of LayEvangelist.com, and hosts two popular Catholic podcasts: Catching Foxes and Every Knee Shall Bow.
He is married to his college sweetheart, Shannon, and has four beautiful and hilarious children: Kateri, Cecilia, Noah, and Thomas.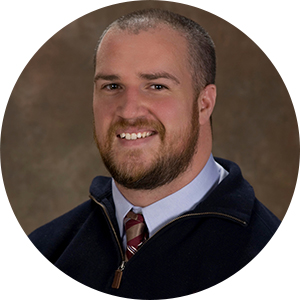 Dave VanVickle
Dave VanVickle fell in love with the Lord at the age of fourteen and has since dedicated his life to bringing others into a radical relationship with Christ.
He is a speaker and retreat leader who focuses on proclaiming the universal call to holiness, authentic Catholic spirituality, spiritual warfare and deliverance. Additionally, Dave has over ten years of experience assisting Priests with their ministries of exorcism and deliverance.
Dave married his late wife Amber in 2010. He now resides in Pittsburgh with his five children: Sam, Max, Judah, Josie and Louisa.