This week we are talking about that unpopular virtue – HUMILITY – and ways to grow in it. Humility is something we think we don't want, but let's really examine what it is and some of the ways that God calls us to greater holiness through its practice.
Snippet from the Show


Humility doesn't mean crawling around in the dirt or looking for ways to humiliate yourself. It means accepting your weaknesses and realizing that you are not God.
---
Shownotes
First of all, humility is simply knowing and accepting who you are. It doesn't mean crawling around in the dirt or looking for ways to humiliate yourself. It means accepting that you are not God. here are some ideas that might help you grow in this important virtue:
Ask for help.
We sometimes avoid admitting we need help at all or even accepting the help that others offer to us out of pride. It's a beautifully humble practice to ask for the help you need.
Compliment others.
Are you stingy with compliments? Why? You might feel like it somehow detracts from you when you praise others, but that's not how God works. He has an abundance of grace that he wants to bless us all with. Give out compliments for the good things you see in others.
Mind your own business.
What other people think about you is none of your business. Also, the details of others' successes and failures is not your business either. Keep focused on the work God is calling you to.
Give thanks continually.
We all owe a debt of gratitude to God and all the people in our lives who love us and serve us. Say thank you and recognize how blessed you are.
Look for the good.
Especially when you are tempted to complain, look for the good in every situation. Give all suffering to God and ask him to use it to change your heart.
Be open.
Be receptive to other people in your life, focused on them and genuinely interested in all they have to offer. Also, be open about yourself and some of the ways you might struggle, especially when you are tempted to lie or cover up your weaknesses.
A related show on the topic of humility: 7 Ways to Be More Humble
Song of the Week: This week's special song is Steadfast by Josh Garrels. I love to listen to this one and pray, giving thanks to God for all his goodness. What songs do you like to pray with?
ANNOUNCEMENTS
To go beyond the podcast, join us at the Girlfriends Community, an encouraging and supportive online community for Catholic women from all walks of life.
RETREAT
The You're Worth It! Retreat for Women
Find out more about bringing this unique event for women to your parish, group, or community. Read more and request more information here.
Or find out more about having me come speak at your parish or conference.
Contact:
Rate and Review Girlfriends in iTunes
Danielle Bean on Facebook, Twitter, Instagram, and Voxer
---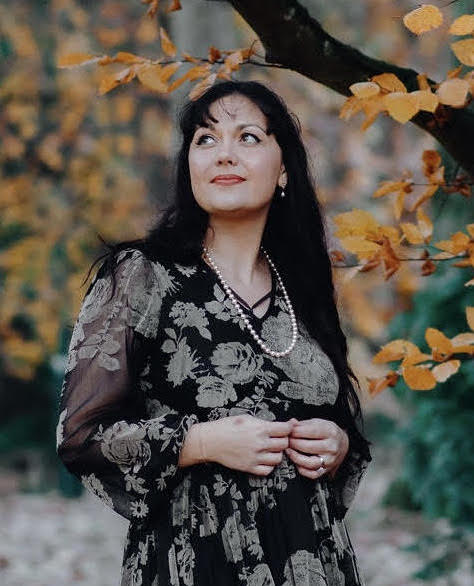 Megan Madden
Megan Madden is a homeschooling mother with a passion for writing and speaking on authentic femininity and virtuous womanhood. In 2017, she began graduate studies in marriage and family at the International Theological Institute in Austria. After moving to Kraków, Poland to work with university students, Megan more personally continued her research on the complementarity of man and woman, particularly on the question of what it means to be a woman. She delved into the study of renowned Catholic writers on women such as St. Edith Stein, Gertrude von le Fort, Alice von Hildebrand, St. John Paul II, and St. Teresa of Avila.
The results were the development of Megan's online ministry A Mother's Lace, as well as speaking opportunities and her book with Ascension: Mary, Teach Me to Be Your Daughter.
Megan lives outside of Oxford, England with her husband, who is a lecturer in theology, and their five children.